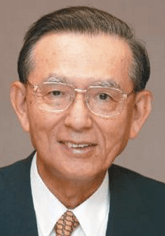 Former Vice Premier
Chief Adviser, SinoPac Holdings
Chiu Cheng‐hsiung is a senior economist and financial practitioner.
In 1996, as the Deputy Governor of the Central Bank, Chiu was appointed as the Minister of Finance. In 1997, the Asian financial crisis broke out; due to his proper management, Taiwan weathered the storm. He was then publicly honored as "the world's best Finance Minister" by former President, Lee Teng-hui. In 2008, he was appointed as the Vice Premier of Executive Yuan. He retired in 2009 and became the Director of the Board and the Chief Adviser of SinoPac Holdings.