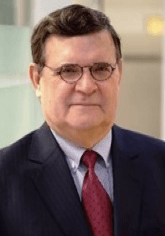 President Emeritus, Texas A&M University
Founder, Mobley Group Pacific
Dr. Mobley has devoted his career to the development and effectiveness of leaders and organizations in the corporate, higher education and consulting sectors. He has served a president of Texas A&M University and chancellor of the Texas A&M University System. From 2002 to 2009 he served as Professor of Management and Advisor on Executive Education at the China Europe International Business School (CEIBS) and was named the first professor emeritus at CEIBS. In 2015, he was selected as the Distinguished Management Psychologist by the Society of Psychologists in Management.