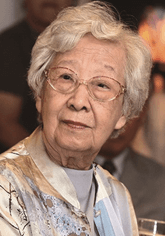 Emeritus Professor, National Sun Yat-sen University
Writer, Poet, Educator and Critic
Chi Pang-yuan is a notable writer, academic, and Chinese–English translator. She was the Department head of Foreign Languages and Literatures at National Chung Hsing University and a professor emeritus of English and comparative literature at National Taiwan University. She has been instrumental in introducing western literature to Taiwan and Taiwanese literature to the western world through translations. She received the 5th Presidential Cultural Awards in 2009 and National Cultural Award in 2014 for her significant contribution to translation.