Started in 2018 the FSE Board selected 10-12 distinguished alumni each year and recognize their contribution on: (1) social impact, (2) academic achievement, and (3) contribution to the Fulbright vision "A world with a little more knowledge and a little less conflict".
View the biography by clicking the laureate's name.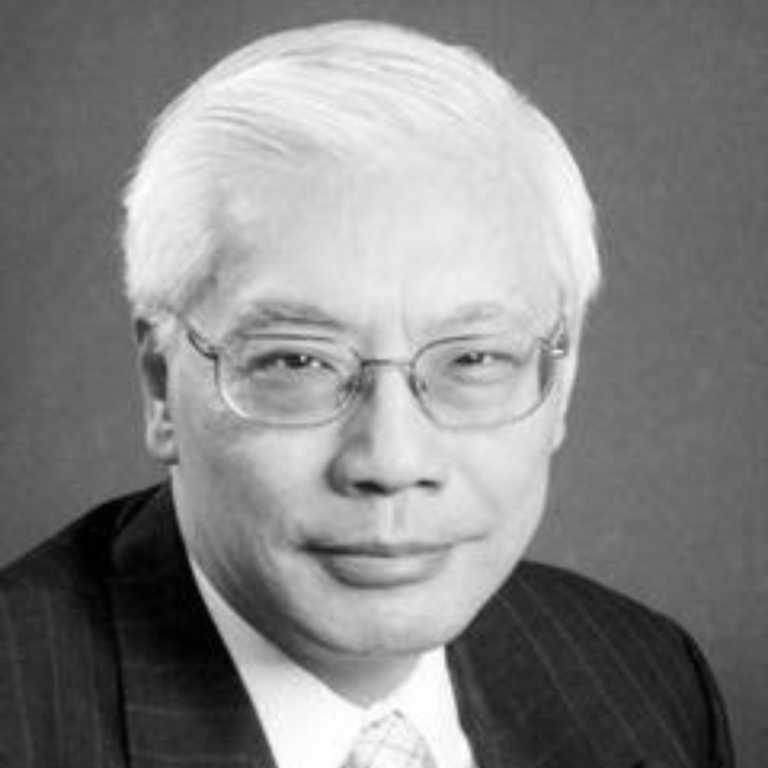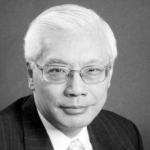 Paul Yu, distinguished Asian American scholar in philosophy of language and philosophy of mind, was affiliated with Central Michigan University from 1969 to 1987. He was a Fulbright visiting researcher to Taiwan in 1980 hosted by National Taiwan University. From 1989 to 1997, Yu served successively as Dean of the College of Liberal Arts and Sciences, Provost, and Senior Vice President of Academic Affairs at Butler University in Indianapolis. He later joined the State University of New York at Brockport, where he served as President from 1997 to 2004 and established the Presidential Scholarship Program during his tenure. Yu devoted his career to higher education and left a lasting impact.
FULBRIGHT YEAR 1980-1981
Philosopher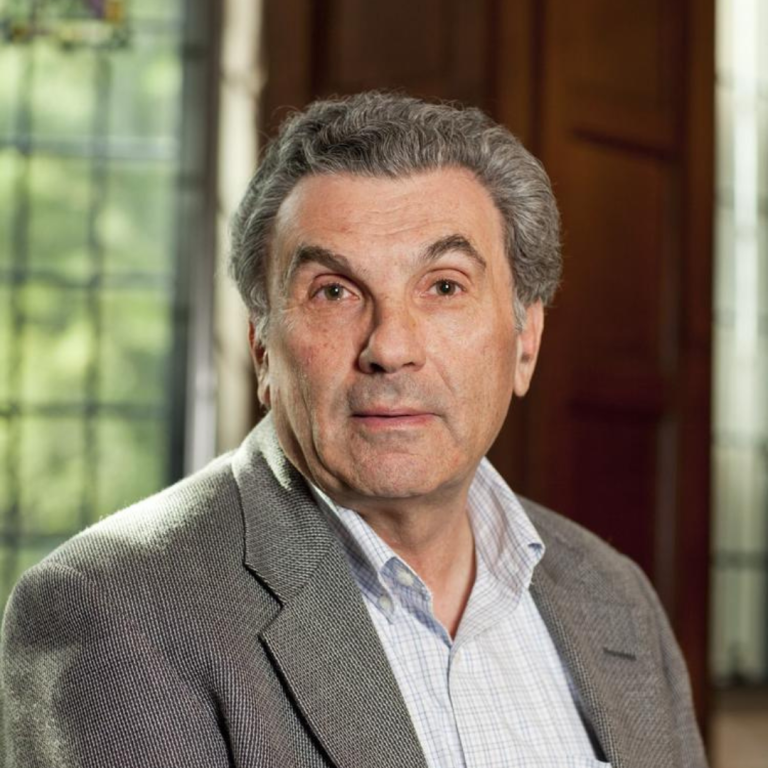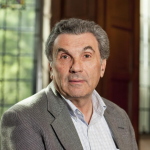 Benjamin A. Elman, prominent Sinologist and Professor Emeritus of East Asian Studies and History at Princeton University, retiring as Gordon Wu '58 Professor of Chinese Studies. Elman was a Fulbright visiting scholar in Taiwan in 1983-1984 and 1990-1991 hosted by Academia Sinica. Elman is the author of many illustrious publications, namely From Philosophy to Philology (1984, 1990, 2001), Classicism, Politics, and Kinship (1990), A Cultural History of Civil Examinations in Late Imperial China (2000), On Their Own Terms: Science in China (2005), A Cultural History of Modern Science in China (2006), Civil Examinations and Meritocracy in Late Imperial China (2013), and Science in China, 1600-1900: Essays by Benjamin A. Elman (2015). He received the Distinguished Achievement Award from The Andrew W. Mellon Foundation in 2011. The award enabled him to promote international scholarly exchange by sponsoring international symposia and hosting visiting scholars for five years.
FULBRIGHT YEAR 1983-1984, 1990-1991
Sinologist; Scholar of East Asian Studies and History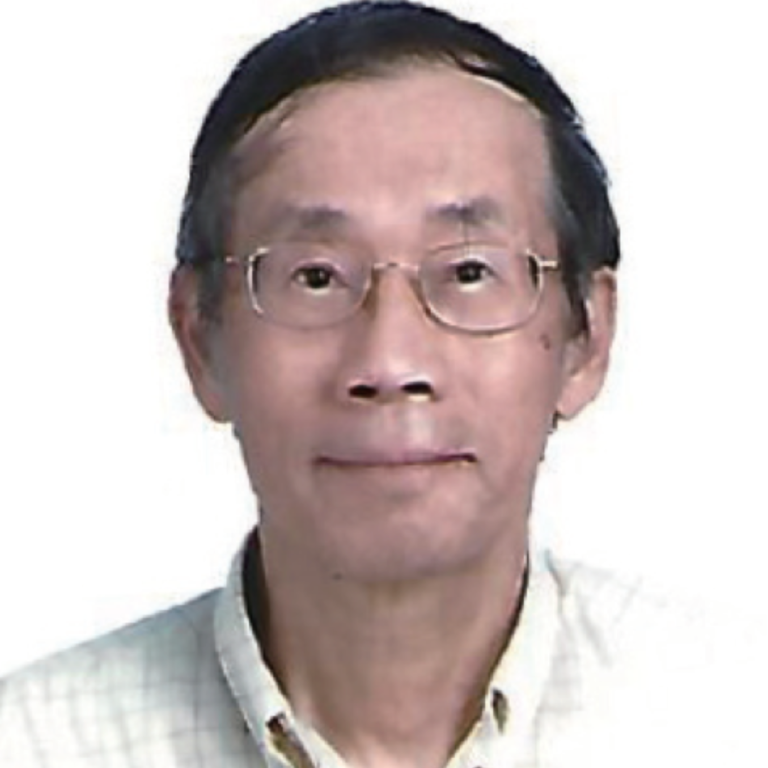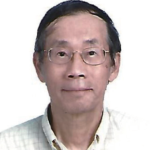 Wen-hsiung Hsu is a writer, poet and historian specializing in the history of Taiwan. Hsu became famous at the age of 21 with his first book, Smile with Tears (1961). He joined the faculty of Northwestern University in 1969 where he taught for over thirty years until he retired as Professor Emeritus in 2003. Hsu came to Taiwan in 1983-1984 as a Fulbright scholar hosted by the National Palace Museum. After retiring from Northwestern University, Hsu returned to Taiwan and taught in the Department of History at Tunghai University, his alma mater. His works show humanity and care for society and reflections on civilization.
FULBRIGHT YEAR 1983-1984
Historian and writer, Professor Emeritus of Northwestern University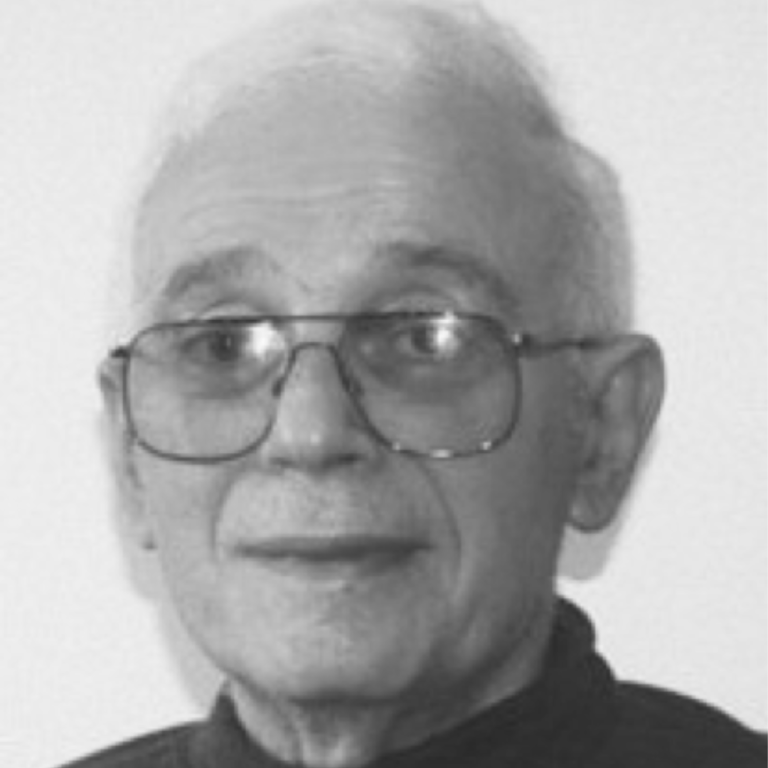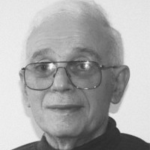 Philip A. Kuhn was a prominent historian of China, specializing in the study of Chinese social history. Kuhn taught at the University of Chicago from 1963 to 1978, then joined the faculty of Harvard University in 1978, where he served as director of the Fairbank Center for Chinese Studies from 1980 to 1986. Many of his works have had a profound impact on the study of Chinese history. Soulstealers: The Chinese Sorcery Scare of 1768 (1990), Origins of the Modern Chinese State (2002), and Chinese among Others: Emigration in Modern Times (2008) – among many monographs and seminal works — are regarded as masterpieces in the study of Chinese history.
SUMMER INSTITUTE IN AMERICAN STUDIES 1977-1978
Historian of China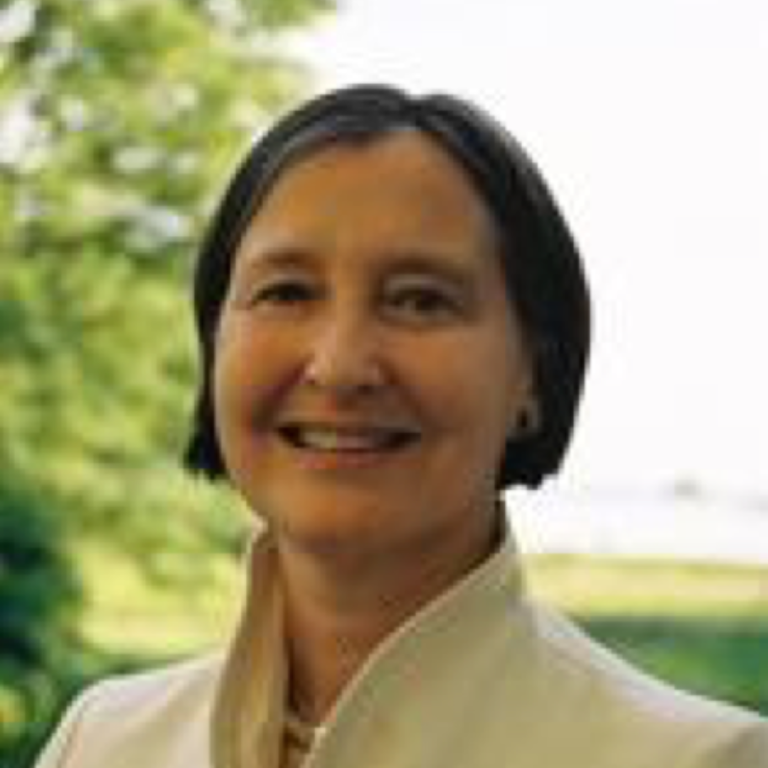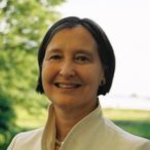 Valerie L. Hansen, professor of history, has taught at Yale University since 1988, holding the chair as the Stanley Woodward Professor of History since 2017. Hansen was elected to the American Academy of Arts and Sciences in 2021. She is the author of numerous books, including Changing Gods in Medieval China, 1127-1279 (1990), Negotiating Daily Life in Traditional China (1995), The Silk Road: A New History (2012), and The Open Empire: A History of China to 1600 (2000). Her most recent book, The Year 1000: When Explorers Connected the World–and Globalization Began starts and ends in Song-dynasty China, the most globalized place in the world at that time. Her work has earned her awards as co-winner of the 2013 Gustav Ranis International Book Prize and winner of the 2013 International Convention of Asia Scholars Book Prize Reading Committee Accolade for the best teaching tool in the humanities.
ITT SCHOLARSHIP 1979-1980
Historian of China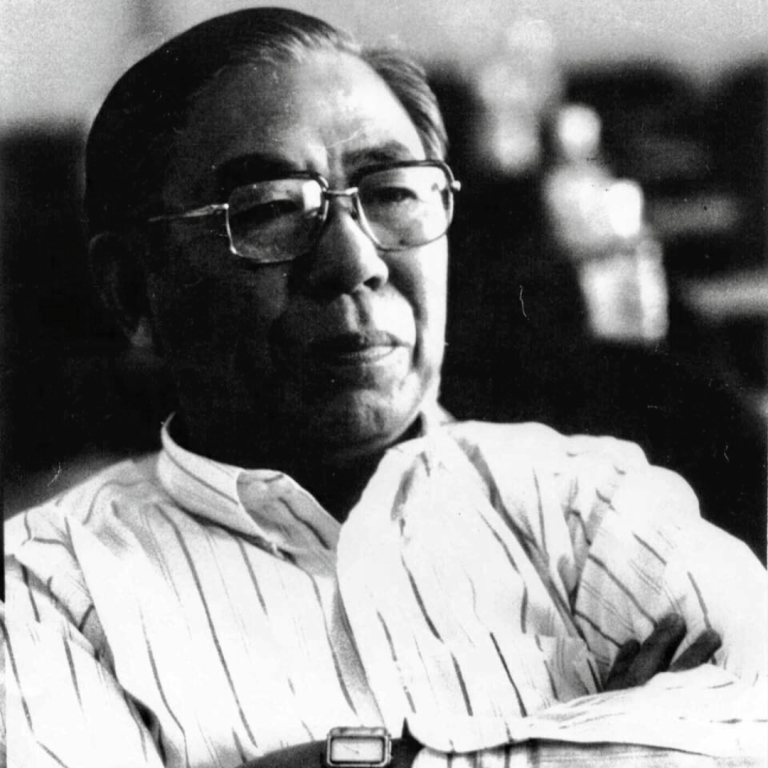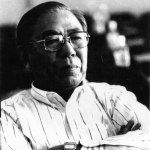 Yih-yuan Li is widely recognized as a pioneer anthropologist for his contribution to the development of ethnography and the integration of humanities and social sciences in Taiwan. Li was a Fulbright Scholar hosted by the Department of Anthropology at the University of Pittsburgh in 1980-1981. And, he was elected as an Academician of Academia Sinica in 1984. He was the founder of the College of Humanities and Social Sciences at National Tsing Hua University and served as its Dean until 1990. Li was also the founding president of the Chiang Ching-kuo Foundation from 1989 to 2001 and continued to serve on the Board until 2010. Li was awarded the Second Rank of the Order of the Brilliant Star by the President in 2000 for his achievements and impact on anthropology in Taiwan. 
FULBRIGHT YEAR 1980-1981
Anthropologist, Academician of Academia Sinica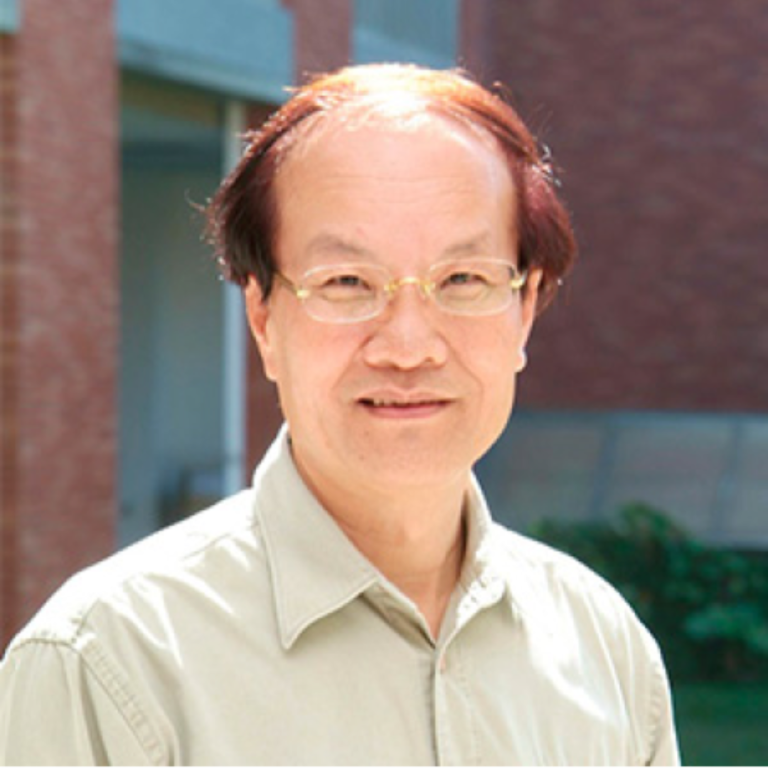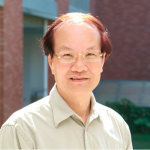 Chi-nan Chen is a distinguished anthropologist and is recognized as the father of community empowerment. Chen has served as National Policy Advisor to the President since 2021. He was awarded a Fulbright student grant in 1981-1982 and received his Ph.D. in Anthropology from Yale University in 1984. He has dedicated his career to academic research and public service for over thirty years, recognized with appointments as Minister without Portfolio from 2002 to 2004, Minister of the Council of Cultural Affairs from 2004 to 2006, and Director of the National Palace Museum in 2018-2019. Chen implemented a series of policies to promote local development through arts and culture and to advocate civil society awareness. His contributions have promoted ethnic integration and social progress. 
FULBRIGHT YEAR 1981-1982
Anthropologist, Advocate of community development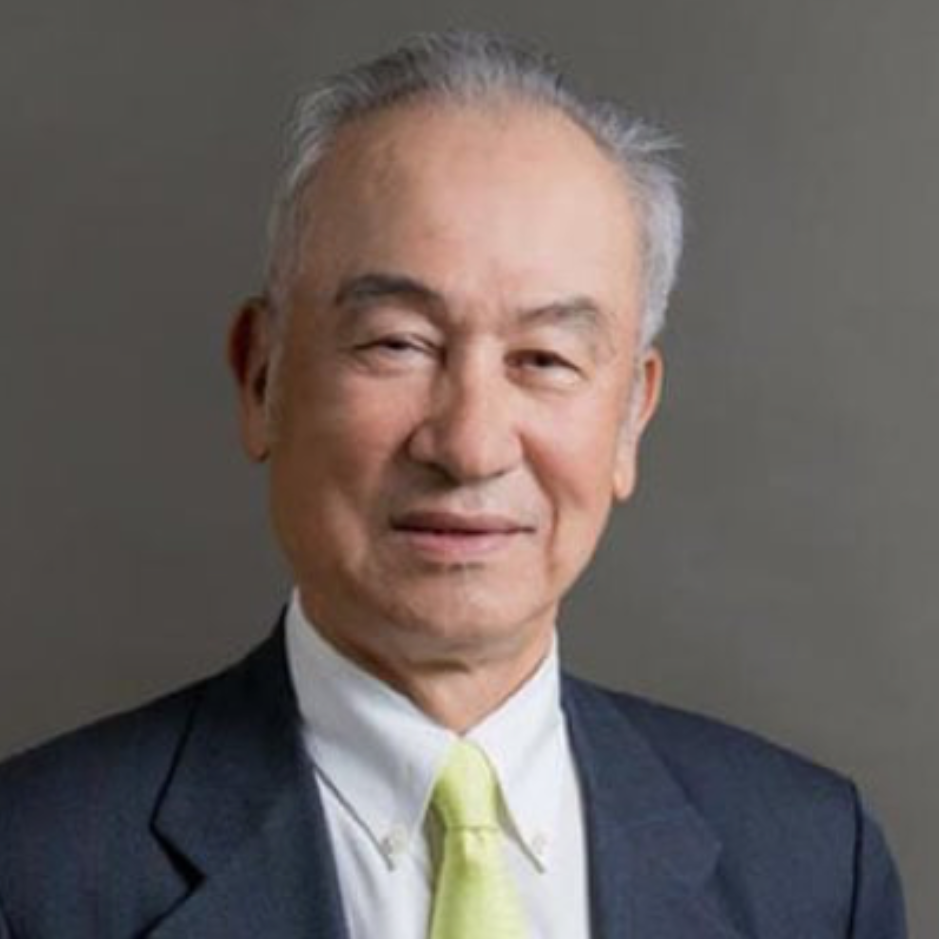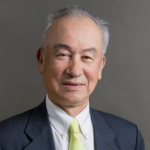 Rong-i Wu, Senior Advisor to the President and Chairman of Taiwania Capital Management Corporation, served as Vice Premier in 2005-2006 and was President of Taiwan Institute of Economic Research, Chairman of Taiwan Futures Exchange, Chairman of Taiwan Stock Exchange Corporation and a member of the APEC Eminent Persons Group. Wu was a Fulbright Scholar hosted by the Department of Economics at Yale University in 1982-1983. He specialized in economic development, macroeconomics and regional economic cooperation. Wu was awarded the First Rank of the Order of Brilliant Star by the President in 2006.
FULBRIGHT YEAR 1982-1983
Senior Advisor to the President, Former Vice Premier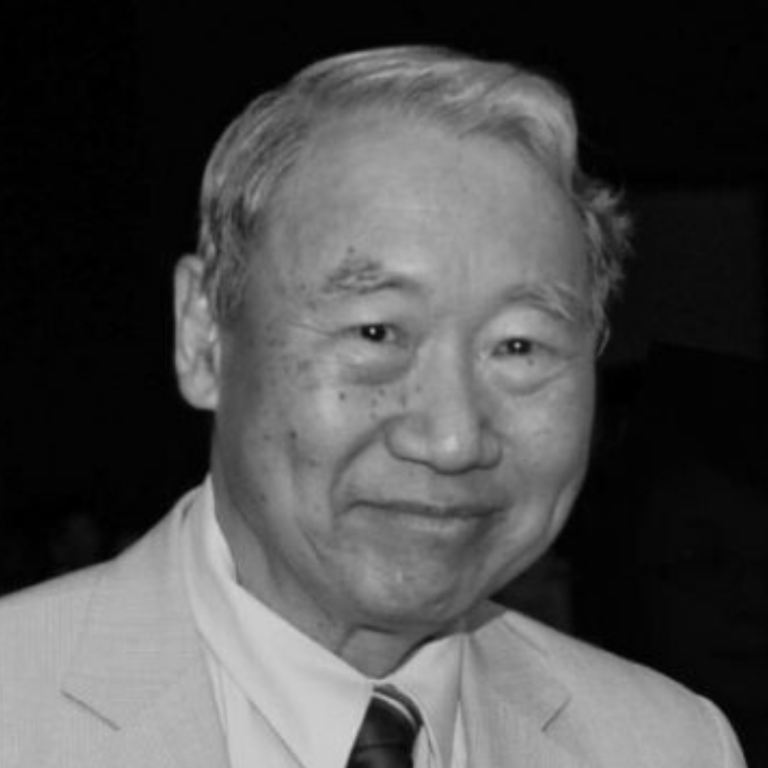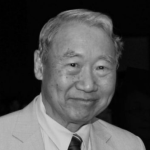 Pang-hsin Ting, distinguished linguist, was a researcher and director of the Institute of History and Philology at the Academia Sinica, an adjunct professor in the Department of Chinese Literature at the National Taiwan University, and the Agassiz Chair at the University of California, Berkeley. His research encompassed Chinese phonology, phonetics, dialectology, and comparative studies. Ding was elected the 16th Academician of Academia Sinica, led the International Association of Chinese Linguistics, and was an Honorary Fellow of the Linguistic Society of America. His leadership at Academia Sinica fostered the establishment of a critical literature database, a significant contribution to digital humanities research.
FULBRIGHT YEAR 1983-1984
Linguist, Academician of Academia Sinica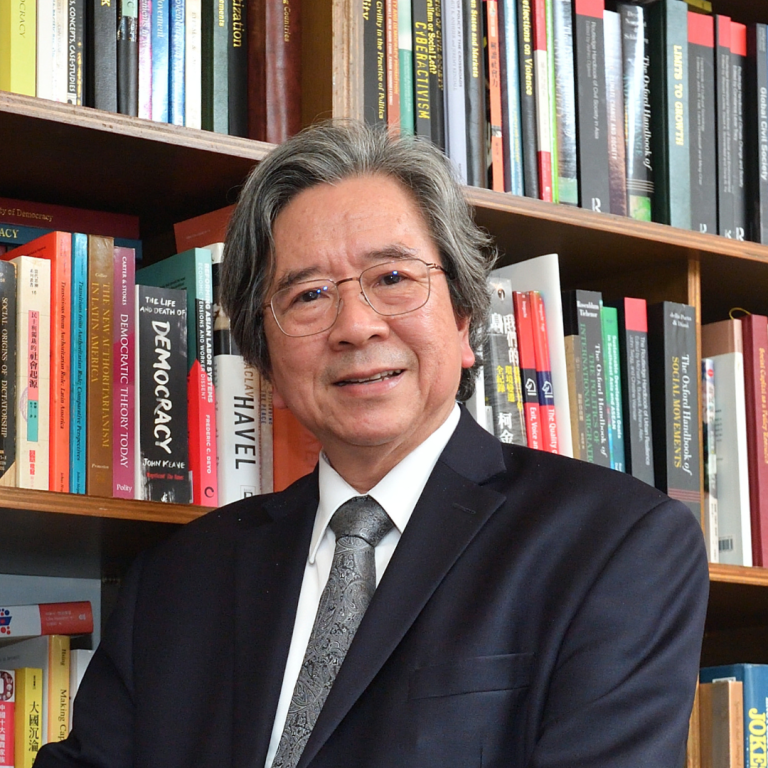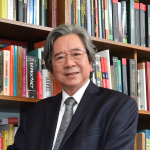 Hsin-huang Michael Hsiao is currently Adjunct Research Fellow at the Institute of Sociology, Academia Sinica, Chairman of the Taiwan-Asia Exchange Foundation, and Senior Advisor to the President. Hsiao is a prolific scholar. His works focus on the comprehensive analysis and theoretical construction of Taiwan's postwar development. He has also explored the formation and characteristics of the Asian middle class and conducted comparative research on Hakka communities in Taiwan and Southeast Asia. His most recent book, Examining Public Intellectuals (2023), contains 58 essays testifying to the changes in political parties in national elections, and analyzing cross-strait relations, the political situation, and new government policies such as the New Southward Development Project. He is also the editor-in-chief of the Encyclopedia of Taiwan Studies (4 volumes) to be published by Brill Publishers in 2024.
FULBRIGHT YEAR 1983-1984
Chairman of Taiwan-Asia Exchange Foundation, Senior Advisor to the President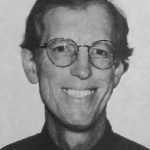 Daniel H. Bays, prominent Professor of History, served at the University of Kansas for over thirty years. During his tenure there, he came to Taiwan on Fulbright scholarships in 1977 hosted by Academia Sinica, where he began to focus his research on Christianity in China. One of his influential books is Christianity in China: From the Eighteenth Century to the Present, published in 1996. In 2000, Bays joined Calvin College in Michigan where he was bestowed with the prestigious Spoelhof Chair.
FULBRIGHT YEAR 1977-1978
Historian of Modern China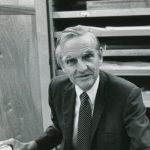 Richard Edwards, Professor Emeritus of Far Eastern Art, taught at the University of Michigan at Ann Arbor from 1960 to 1986. Edwards began his focus on Asian art after World War II. Following his services in North Africa and Italy, he transferred and volunteered to drive medical supplies destined for civilians in China. Edwards was widely recognized as the pioneer in the study of Chinese painting and received several Fulbright scholarships and other grants to China, Japan and Taiwan where he was hosted twice by the National Palace Museum. His last book published in 2011 at the age of 94 was The Heart of Ma Yuan: The Search for a Southern Song Aesthetic.
FULBRIGHT YEAR 1959-1960, 1963-1964, 1977-1978
Historian of Asian Art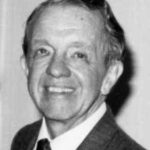 John T. Meskill, Professor Emeritus of Oriental Studies, taught at Barnard College of Columbia University from 1959 to 1988. He came to Taiwan on Fulbright scholarships as Summer Institute Lecturer in Chinese Civilization hosted by Tunghai University in 1962. Later he had another Fulbright grant to Taiwan again in 1979 conducting research about social history of the prefecture of Sung-chiang in the 16th century at Academia Sinica. His books, The Pattern of Chinese History: Cycles, Development or Stagnation? (1965) and Academies in Ming China: A Historical Essay (1982) are hallmark works in the history of Chinese civilization.
FULBRIGHT YEAR 1962-1963, 1979-1980
Professor Emeritus of Oriental Studies, Columbia University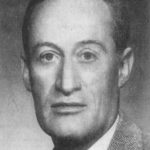 Robert Redfield's entire career was associated with the University of Chicago ever since his higher education. He joined the faculty in 1927 and remained there until his death in 1958. His innovative field studies of Latin American ethnography were highly recognized. Later his study included the civilizations of India and China which he visited on a Fulbright scholarship in 1948. His work on "great" and "little" traditions were formative of a generation of anthropological scholarship on the popular social and religious landscape of traditional China. Redfield was elected a Fellow of the American Academy of Arts and Sciences in 1950.
FULBRIGHT YEAR 1948-1949
Cultural Anthropologist and Ethnologist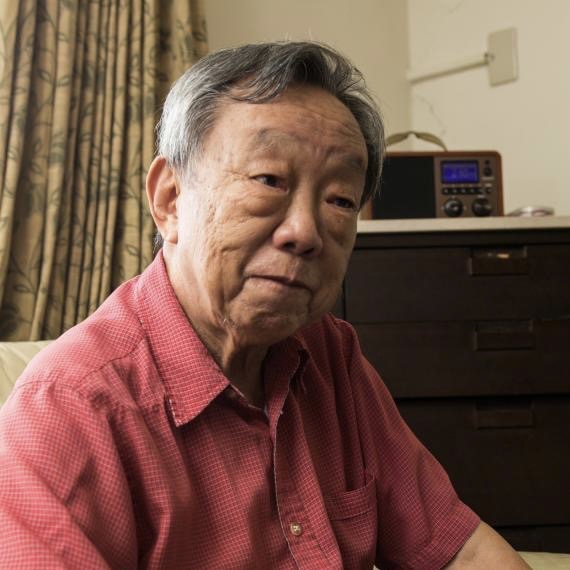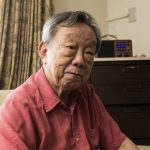 John Hu received his Ph. D in Drama and Comparative Literature from Indiana University in 1969. His doctoral thesis Ts'ao Yu was published by New York Twayne Publishers in 1972. Hu had taught successively at Michigan State University, the University of Melbourne, the University of Hawaii and National Taiwan University (NTU) and founded the Department of Drama at NTU.
He also served as the director of the National Theater and Concert Hall, the chief editor of Chung-Wai Literary Monthly, and the founder and publisher of Performing Arts Monthly. Hu specializes in theater management, European and American drama theory, history of European and American drama and theater, and comparative literature. He is the author of several works such as History of Western Drama (I/II).
FULBRIGHT YEAR 1960-1961
Emeritus Professor, National Taiwan University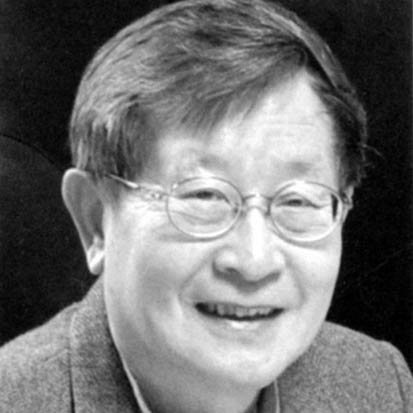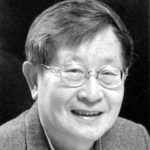 Tien-tzou Tsong was an international authority on surface & nanoscience, atomic & molecular dynamics and atomic resolution microscopy. Tsong received his doctoral degree in Physics at the Pennsylvania State University in 1966, then joined the faculty of the Department of Physics until 1993. Tsong returned to Taiwan afterwards and served as the Director of the Institute of Physics at Academia Sinica and was honored as an Academician in 1992.
FULBRIGHT YEAR 1962-1963
Distinguished Chair, Institution of Physics, Academia Sinica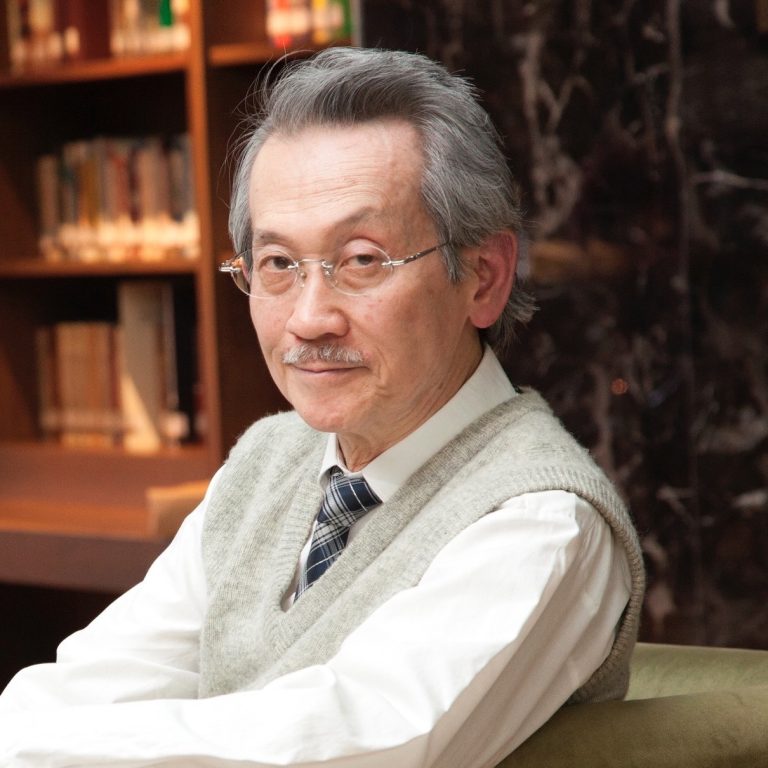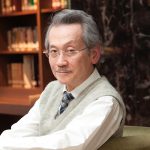 Wen-hsing Wang is a well-recognized writer in Taiwan. He was a professor at the Department of Foreign Languages and Literatures and the Department of Chinese Literature at National Taiwan University. His novels Home Catastrophe, Backed against the Sea, and Man with Clipped Wings are innovative masterpieces in contemporary literature circles in Taiwan. In 2009 Wang was awarded Taiwan's National Award for Arts in Literature and in 2011 the French Knight of the Order of Arts and Letters (Chevalier des Arts et des Lettres) by the French Government.
FULBRIGHT YEAR 1963-1964, 1976-1977
Writer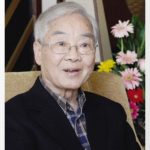 Peng-yuan Chang is a modern Chinese historian. He was a research fellow of the Institute of Modern History at Academia Sinica, and also served as professor and director of the Department of History at National Taiwan Normal University. Chang's representative writings include Liang Qichao and The Qing Revolution and Constitutionalism and the 1911 Revolution.
FULBRIGHT YEAR 1975-1976, 1980-1981
Historian of Modern China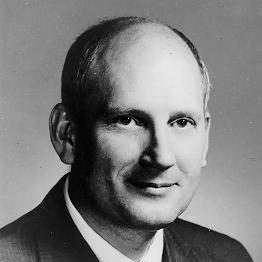 Arthur E. Link was an American professor of East Asian Thought at the University of Michigan from 1957 to 1964. He specialized in Chinese Buddhist history and philosophy. His doctoral dissertation Shih Tao-an, 312-385 A. D.: A Biographical Essay was eventually published as a major study of the Buddhist monk's life and influence on the development of Chinese Buddhism. "The Taoist Antecedents of Tao-an's Prajñā Ontology," published in History of Religions in 1969, also contributed greatly to the study of Buddhism in China. Then an assistant professor, Link was granted the Fulbright at Academia Sinica in Taipei from 1961 to 1962 as a research scholar.
FULBRIGHT YEAR 1960-1961, 1961-1962
Professor, University of Michigan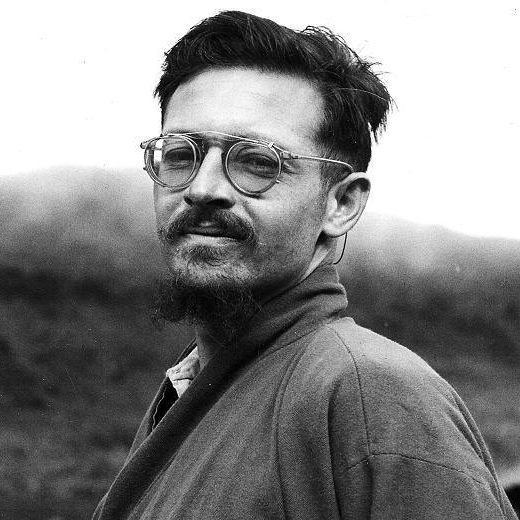 Francis Bagnall Bessac was an American anthropologist. Besaac was appointed to the faculty at the University of Montana in 1965 and spent most of his life teaching anthropology there. In his younger years, he studied language at Fujen University in present-day Beijing and won a Fulbright scholarship to study Mongolian and Classical Chinese. Aside from his academic achievements, Bessac is also known for his adventurous journey across China and his meeting with the young Dalai Lama in Tibet during the turbulent times of the Chinese Civil War, recorded in his 2006 book Death on the Chang Tang: Tibet, 1950.
FULBRIGHT YEAR 1949-1950
Professor, University of Montana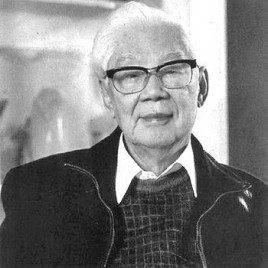 Kuan-han Sun is acknowledged as the Father of Atomic Science in Taiwan. He was the first to use scintillation counters for neutrons and to prove the thermoluminescence of the moon, owning over forty patents in the U.S. Sun received his PhD in Physics from the University of Pittsburgh. In 1958, he won the Fulbright Fellowship grant and was invited to become a guest professor and the first director of the Institute of Nuclear Science at Tsinghua University and assisted in establishing the first reactor in Taiwan. Sun had also served as a consultant to the ROC delegation to the International Atomic Energy Agency (IAEA). He received prestigious awards, including the CIE-USA Annual Awards, and is recognized for his significant contributions to both the U.S. and Taiwan.
FULBRIGHT YEAR 1958-1959
Atomic Scientist
Bao-chen Lee was a composer and a choral conductor who committed himself to education in music and foreign languages. He promoted and conducted the first choir that went on a national tour in China. Lee studied music education and taught Chinese in prestigious universities in the U.S., such as Yale University and the University of Iowa. In 1958, at the invitation of the Ministry of Education, he came to Taiwan to promote choral education as the first Fulbright Scholar of the U.S. Educational Foundation in the Republic of China. Afterwards, he advocated music education in Taiwan, setting the trend of music appreciation in Taiwan, whose audiences appreciate great music to the present day. Lee received the Golden Medal from the Ministry of Education and a commemorative medal from the U.S. Army's Language School for his service.
FULBRIGHT YEAR 1958-1959
Composer, Choral Conductor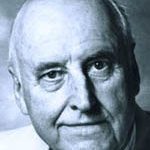 William Theodore de Bary was an American sinologist and East Asian literary scholar. In 1949, he was a Fulbright fellow at Beijing University. However, his research was cut short when the city was besieged. After completing his doctoral degree at Columbia, he devoted himself to teaching and studying Chinese intellectual history, especially focusing on the Confucian Tradition. Having written and edited over 30 books, De Bary made substantial contributions to the study of Chinese philosophical and literary history. Conducting comparative studies, he fostered a multicultural viewpoint and encouraged a global conversation. He was also recognized for introducing Sung-Ming Neo-Confucianism and contemporary New Confucianism to North American scholars. De Bary is therefore recognized as the foremost authority on Confucian studies in the U.S.
FULBRIGHT YEAR 1949
Sinologist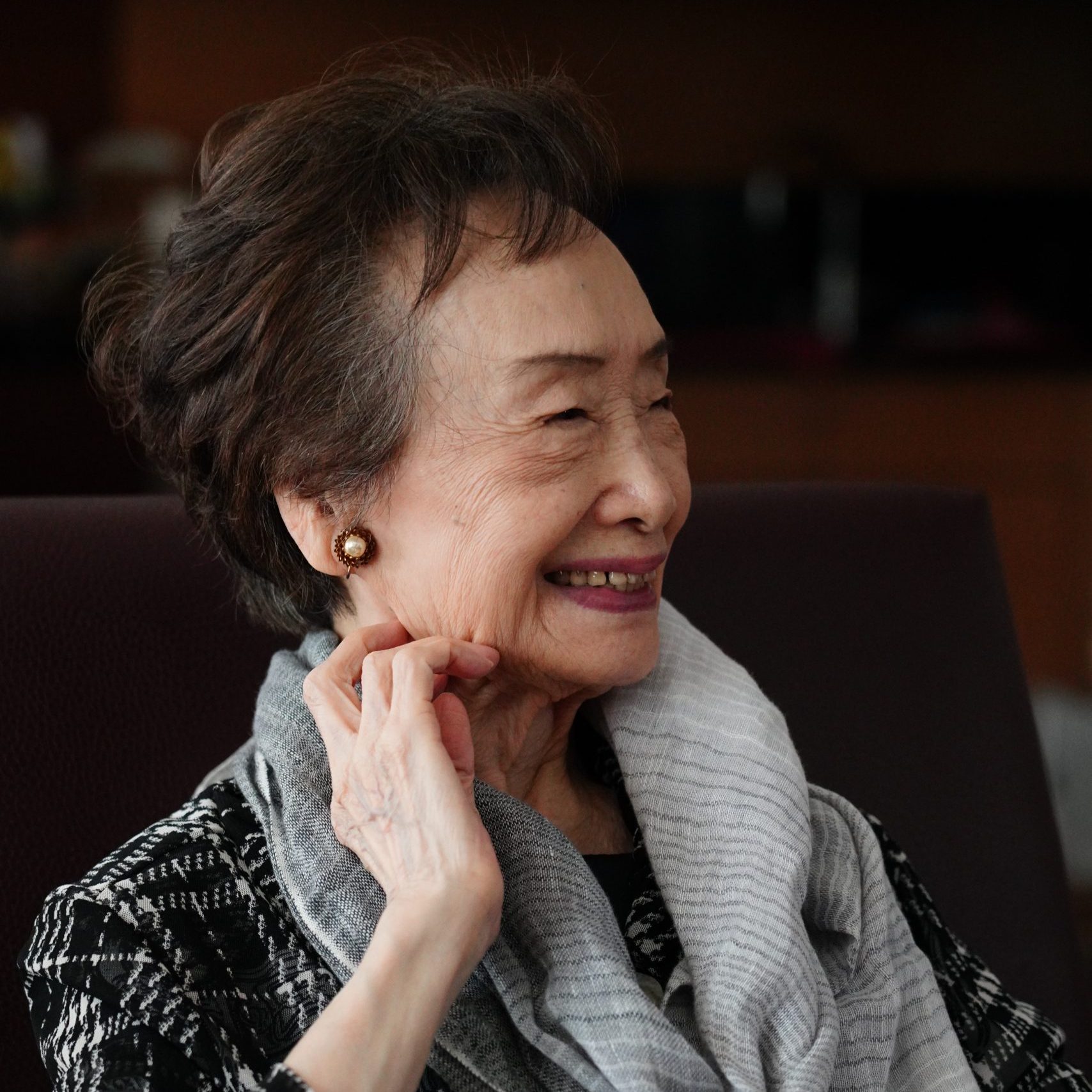 Photo by
Mr. QUO Ying-sheng
A renowned vocalist and music educator, SHEN Hsueh-yung completed her studies at Chongqing Normal University, Chengdu Arts College, and Tokyo University of the Arts, and launched further studies in Italy. After returning to Taiwan in 1956, then 27-year-old SHEN founded the Music Department of the National Taiwan University of Arts, and the Music Department of the Chinese Culture University later in 1962. The two establishments laid the foundation for Taiwan's music profession and had a profound influence. When the Association of Vocal Artists was founded in 1992, SHEN was elected as the first chairperson. In 1993, she served as the Chairperson of the Council for Cultural Affairs, Executive Yuan. In 1995, she was awarded the Special Contribution Award of the National Award for Arts. From 2000 to 2018, she was the Chairperson of the Cloud Gate Culture and Arts Foundation. In 2009, she was invited to serve as the National Policy Advisor to the President. SHEN has promoted Taiwan's music and cultural affairs for more than 60 years and made extraordinary contributions. A predecessor in the cultural field, SHEN has been greatly respected and loved by society.
FULBRIGHT YEAR 1977-1978
Vocalist and Music Educator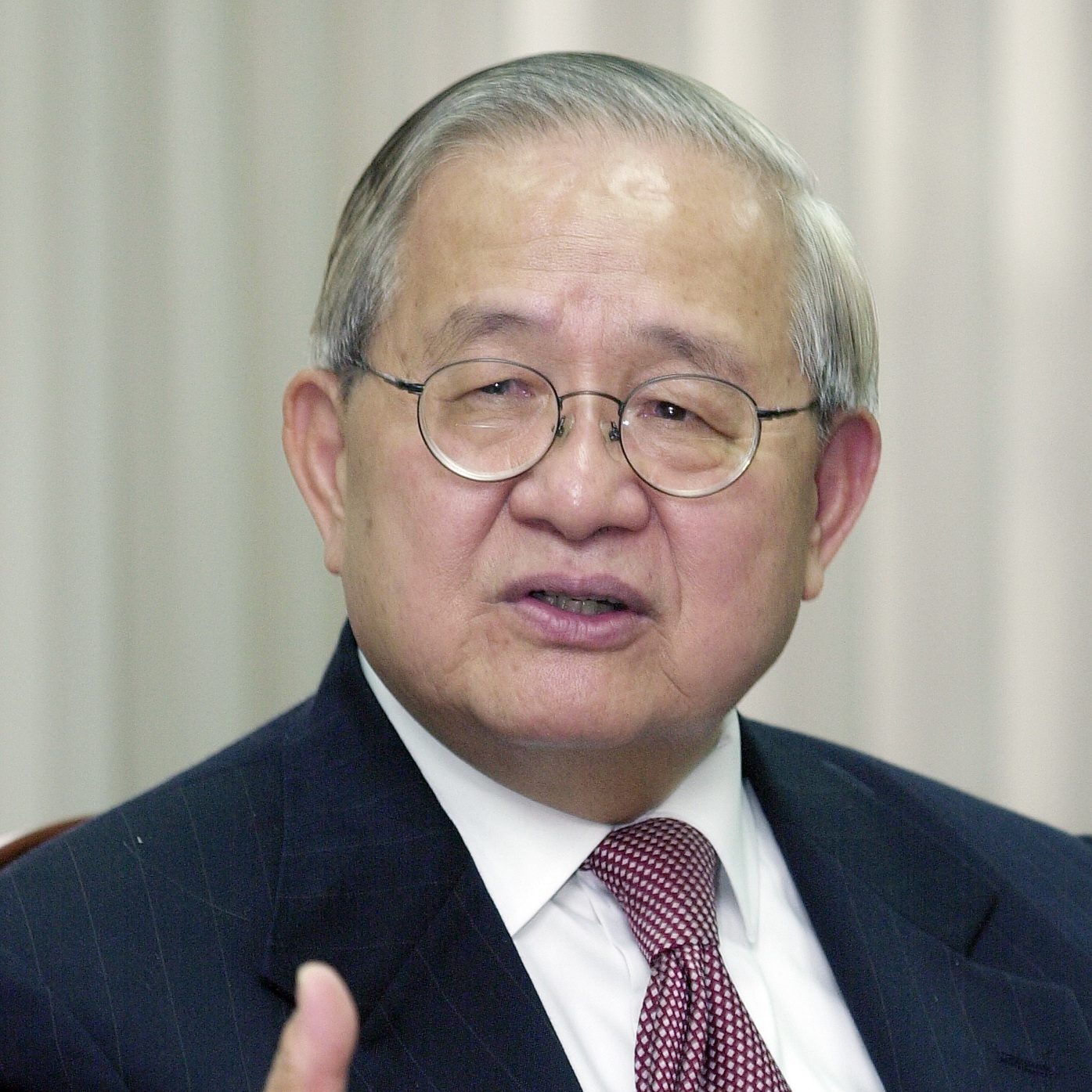 Dr. Lung-chu Chen is an internationally recognized scholar specializing in international law, human rights, the United Nations, and Taiwan. He is Professor of Law Emeritus at New York Law School. In 1957, while still a junior in the Law Department at National Taiwan University, he ranked Number One out of over 4,000 participants in Taiwan's national high examination for judgeship and other high governmental posts – an achievement popularly lauded as unprecedented.
After receiving his LL.B. with first-place honors from National Taiwan University and completing his ROTC military service in Taiwan, he came to the United States for graduate legal studies in the Fall of 1960. He received his LL.M. from Northwestern University (1961), and LL.M. (1962) and J.S.D. ( Doctor of the Science of Law, 1964) from Yale University. 
Dr. Chen was invited to join the Yale Law School research faculty to undertake two book projects in collaboration with his mentors Professors Harold D. Lasswell and Myres S. McDougal. In 1967, Formosa, China, and the United Nations (Chen and Lasswell) was published by St. Martin's Press. In 1980, Human Rights and World Public Order: The Basic Policies of an International Law of Human Dignity (McDougal, Lasswell, and Chen) was published by Yale University Press. Both books have had tremendous impact throughout the world. McDougal and Lasswell were the founders of "The New Haven School," also known as the "Yale School of International Law", which globally has been extremely influential since 1960.
Most recently, Dr. Chen had the distinct honor of having three books published by Oxford University Press: An Introduction to Contemporary International Law (3rd edition, 2015); The U.S. – Taiwan – China Relationship in International Law and Policy (2016); and Human Rights and World Public Order (new edition, 2019). (Since its publication by Yale University Press in 1980, the original edition of the McDougal – Lasswell – Chen book has become a timeless classic. As such, for the new edition Oxford University Press decided to publish the original edition in its entirety including text, notes, index, etc., with the addition of Dr. Chen's substantial New Introduction expounding on the significant developments in international human rights law since 1980 – a survey covering nearly four decades.) Among Dr. Chen's many writings and publications in Taiwanese – Chinese, three books are worthy of special notice: The Independence and Nation-building of Taiwan (1971), The U.S. – Taiwan – China Relationship in International Law and Policy (2018) (co-translation with his wife Judith of his 2016 Oxford book of the same title), and The Evolution and Normalization of the Taiwan State (2019). Together, these books have established that since the end of World War II, Taiwan has overcome many obstacles and evolved as a sovereign State in a changing world, thanks to the ongoing processes of democratic transformation and effective self-determination by the Taiwanese People. Taiwan, as a peace-loving, democratic State, deserves to be embraced as a "normalized State" by the world community.
Finally, Dr. Chen is founder and Chairman of the Taiwan New Century Foundation (established 1997 in Taiwan) as well as founder and President of the New Century Institute (New York) – two private think tanks dedicated to the advancement of human dignity and human security of Taiwan and the world community. While retired from classroom teaching, he remains vitally active in his role as leader of both organizations.
FULBRIGHT YEAR 1960-1961
Founder and Chairman, Taiwan New Century Foundation
Professor of Law Emeritus, New York Law School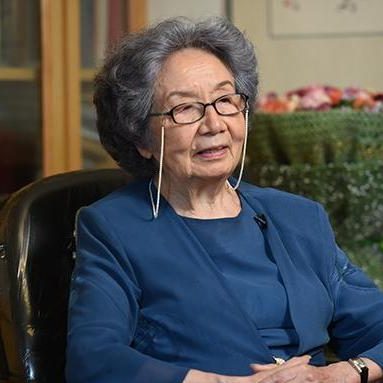 Chia-ying Yeh is a distinguished poet and sinologist. Yeh taught at National Taiwan University, Tamkang University, and Fu Jen University in the 1950s. During her time at National Taiwan University, Yeh received a Fulbright scholarship and served as an exchange scholar at Harvard University and the University of Michigan. At Harvard, she collaborated with American sinologist James Hightower in scholarship and translation of Chinese poetry, especially from the Tang Dynasty. She started teaching at the University of British Columbia in 1969 where she has taught generations of graduate students. In 1991, she was awarded a fellowship of the Royal Society of Canada, making her the first and only fellow specializing in Classical Chinese Literature in the Society. Yeh also helped Nankai University (Tianjin) to establish the Graduate Institute of Classical Chinese Culture in 1993.
FULBRIGHT YEAR 1966-1967
Poet and Sinologist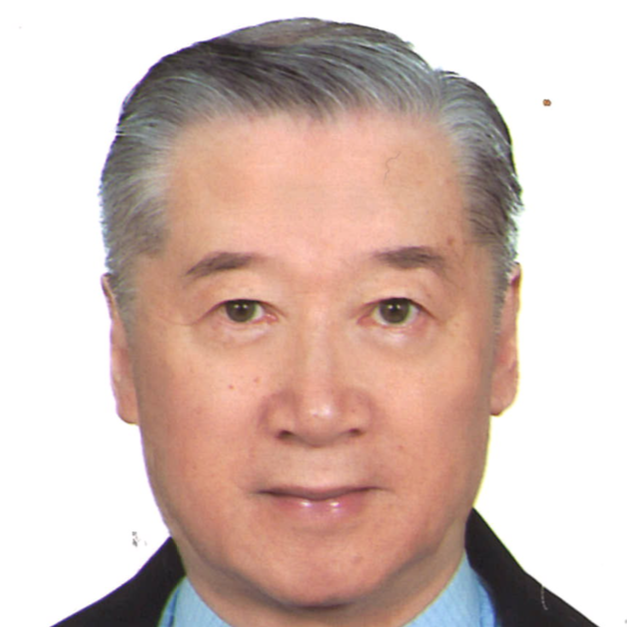 Tieh-cheng Liu is one of the authorities on private international law in Taiwan. He received MCL from Southern Methodist University and juris Doctor degree from the University of Utah. He taught law at National Chengchi University in Taiwan. Mr. Liu won academic awards for his publications and outstanding research and teaching from the Ministry of Education respectively in 1981 and 1982. He served as a justice at the Judicial Yuan from 1985 to 2003. New editions of his Liu and Chem on Private International Law, co-written with Chen Rong-Chwan, are still being published and are widely used in Law schools in Taiwan.
FULBRIGHT YEAR 1968-1969
Former Justice at the Judicial Yuan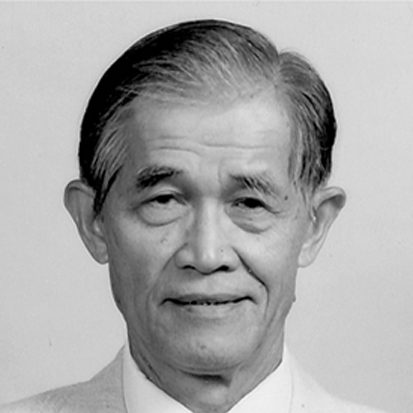 Tung-bi Lo is a Taiwanese chemist specializing in proteomics. Lo attended National Taiwan University, visited the U.S. several times for scholarly exchange, and received his Ph.D. from Tohoku University, Japan. In one of the projects he participated in the U.S., they successfully synthesized the proteins in hormones, the first ever in the world. He not only contributed to the field of chemistry but also improved Taiwan's education system. At the invitation of Chien Shih-Liang, then president of Academia Sinica, Lo started the Institute of Biological Chemistry in 1972. He also served as Vice President of Academia Sinica and the director of the College Entrance Examination Center.
FULBRIGHT YEAR 1968-1969
Academia Sinica Academician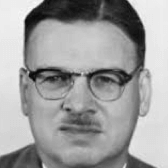 Dr. Knight Biggerstaff is an American historian of China. He received his Ph. D. from Harvard University and was the first Harvard-Yenching Fellow. During World War II, he served the U.S. State Department as a China specialist. From 1946 to 1956, he headed the Department of Asian Studies at Cornell University and was also the facilitator of the former The Journal of Asian Studies. Dr. Knight was the first generation of American Scholar to study original Chinese historical texts. He won the Guggenheim Fellowship for Humanities in 1962.
FULBRIGHT YEAR 1949-1949
Professor Emeritus, Cornell University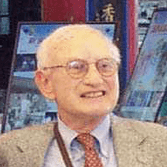 Dr. Bernard Gallin is an anthropologist and known as an expert in China studies. He holds a Ph. D. in Cornell University and taught anthropology in Michigan State University. Dr. Gallin did his doctoral dissertation fieldwork in Taiwan and continued his research on Taiwanese villages after retiring from his faculty. He is the first Western anthropologist to conduct Taiwanese village ethnography.
FULBRIGHT YEAR
1965-1966
1977-1978
1989-1990
Professor Emeritus, Michigan State University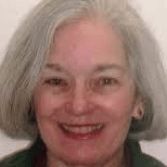 Dr. Smith, a historian of late imperial China, received a Ph.D. in East Asian history from the University of California, Berkeley. She taught Chinese history and for many years was chief editor of the Harvard Journal of Asiatic Studies. Her most recent book is The Art of Doing Good: Charity in Late Ming China, a study that offers Westerners a deeper appreciation of Chinese charitable traditions.
FULBRIGHT YEAR 1963-1965
Editor Emerita, Harvard Journal of Asiatic Studies
Associate, Harvard-Yenching Institute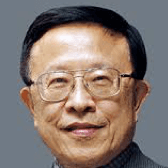 Dr. Charles H.C. Kao is the Founder and Chairman of Global Views Monthly, Commonwealth Publishing Company, and Harvard Business Review-Complex Chinese Edition. He received his Ph.D. from Michigan State University in 1964 and taught in the Department of Economics at the University of Wisconsin-River Falls for over 30 years. He received the Outstanding Educator of America Award, the Distinguished Professor of the Year Award, and the Wisconsin Distinguished Service Award. Dr. Kao was awarded two honorary doctorate degrees from two leading universities in Taiwan. In 2016, Dr. Kao received the most distinguished Presidential Order of the Brilliant Star.
FULBRIGHT YEAR 1975-1976
Founder and Chairman, Global Views – Commonwealth Publishing Group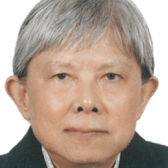 Dr. Ts'ui-jung Liu is a Taiwanese historian, specializing in demographics, economical and environmental history. She earned a Ph. D. in History and East Asian Languages at Harvard University. She was a researcher and then was elected as an academician of Academia Sinica. From 2003 to 2010, she held the position of vice president of Academia Sinica.
FULBRIGHT YEAR 1984-1985
Former Vice President & Distinguished Research Fellow, Academia Sinica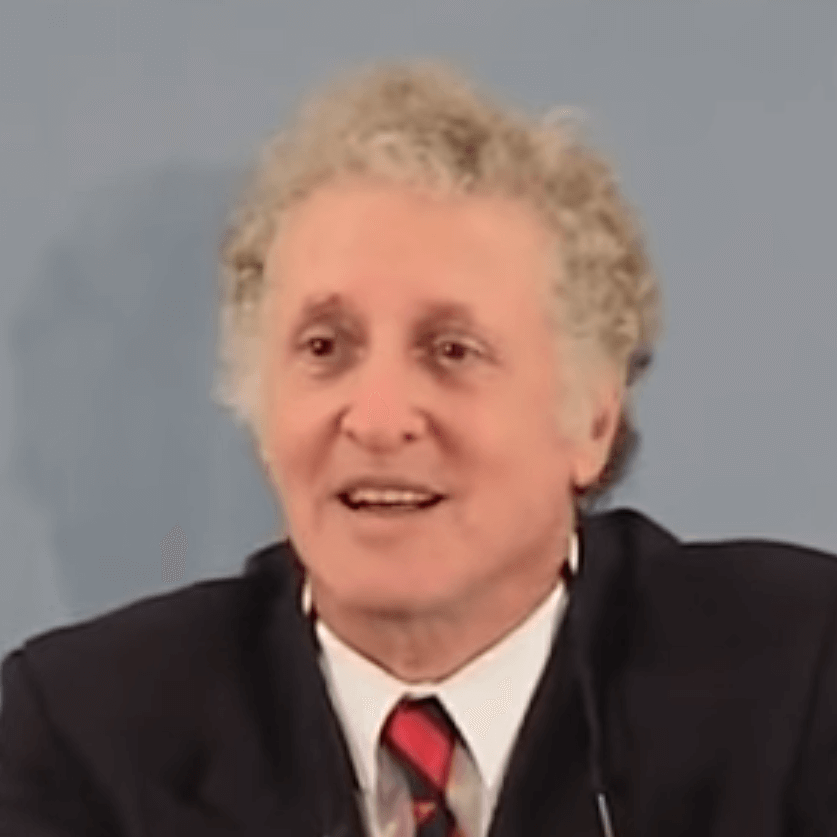 Dr. Rubinstein is a specialist in modern East Asia. He writes on religion in China and the socio-political relation between Taiwan and PRC. In 1976, He received his Ph. D. in East Asian History and Modern European History from NYU. He taught East Asian History at the City University of New York for over 30 years and is also a Chair for both the Traditional China Seminar and the Modern China Seminar at Columbia University.
FULBRIGHT YEAR
1979-1980
1989-1990
Senior Research Scholar, Columbia University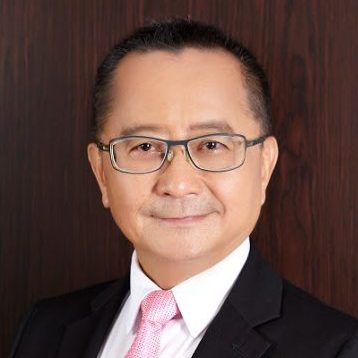 Mr. Sung is a well known figure in the investment field in Asia. He holds an MBA from Harvard. He has worked in the financial centers around the world. He became a Partner of Goldman Sachs in 1998 and Vice Chairman of Goldman Sachs (Asia) in 2000. He ran its Investment Banking and Private Investment Areas in Asia. He retired from Goldman Sachs in 2008 and started his own investment company, Vaucluse Capital Management, as Chairman.
FULBRIGHT YEAR 1980-1981
Chairman, Vaucluse Capital Management Limited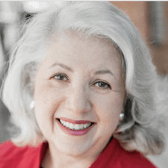 Dr. Jeannie M. Woods is an actor and stage director, theatre historian and educator. She earned her Ph.D. in Theatre from the City University of New York and was a professor of theatre for 29 years. She has directed and acted in theatre productions around the world, including the Shanghai Theatre Academy, Peking University, and as a Fulbright Senior Scholar at the Taipei National Institute of the Arts. She is the author of articles and books, including Theatre To Change Men's Souls: The Artistry Of Adrian Hall. She co-translated the play The Bride and Her Double with Taiwan playwright Chi-Mei Wang.
FULBRIGHT YEAR 1998-1999
Professor Emerita, Western Illinois University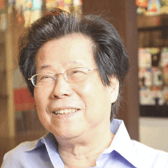 Dr. Jing-jyi Wu is an educational psychologist, performing artist, and a writer. He earned a Ph. D. on educational psychology at the University of Minnesota. In 1980, he co-founded Lanlin Theatre Troupe, training numerous outstanding performing artists in Taiwan. He wrote dozens of books based on his life experiences and specialties. Dr. Wu was also the Executive Director of the Foundation for Scholarly Exchange. He had profound influences in education and art field in Taiwan.
FULBRIGHT YEAR 1976-1977
Endowed Chair in Creativity and Honorary Professor, National Chengchi University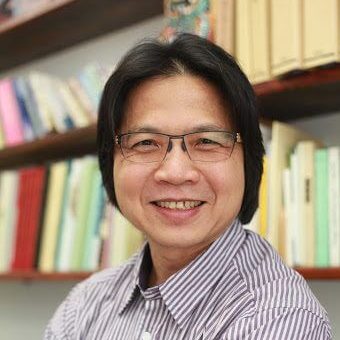 Dr. Jiunn-rong Yeh has served in both academic and government in Taiwan. He received a doctorate in law at Yale University. He taught constitutional law, administrative law, and environmental law at National Taiwan University for over three decades. From 2002 to 2006, he served as a minister without portfolio and then chairperson of the Research, Development and Evaluation Commission, Executive Yuan. From 2016 to 2018, he was again appointed as the minister of interior and then of education. Standing for democratic constitutionalism, government reform and environmental sustainability, he wrote several books on related topics according to his profession.
FULBRIGHT YEAR 1995-1996
Former Minister of the Interior and Education
Professor, National Taiwan University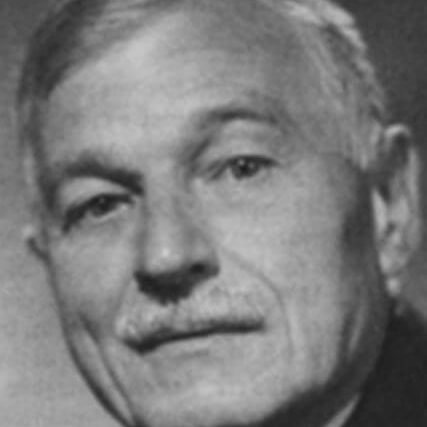 Derk Bodde was an American Sinologist and historian of China known for his pioneering work on the history of the Chinese legal system. Bodde received his undergraduate degree from Harvard University in 1930. He spent 6 years studying in China on a fellowship. He earned a doctorate in Chinese Studies from the University of Leiden in 1938. When the Fulbright scholarship program was initiated in 1948, Bodde was the first American recipient of a one-year fellowship, which he spent studying in Beijing.
FULBRIGHT YEAR 1948-1949
Professor, University of Pennsylvania
1st U.S. Fulbrighter in China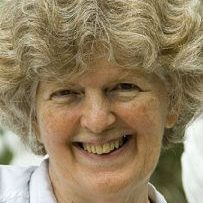 Jane Ingram Allen is an American sculptor, installation artist and hand papermaker. She is also an art critic, educator, writer, and an independent curator. She has been an artist-in-residence at the Philippines, Japan, Nepal, Brazil, Taiwan and other countries. Using local plants and natural materials, Jane's collaborative works involve viewer participation and integrate the process with nature as a partner. She curates the Cheng Long Wetlands International Environmental Art Project each year to invite international artists concerned about environmental issues to Taiwan. Her works have received grants including from New York Foundation for the Arts, Mid Atlantic Arts Foundation, and National Endowment for the Arts.
FULBRIGHT YEAR 2003-2005
Visual Artist, Curator & Art Writer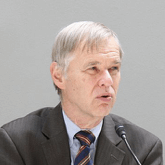 Richard C. Bush is an American expert on Taiwan and China affairs. He has served in the U. S. Congress, National Intelligence Council, as chairman of the American Institute in Taiwan (AIT), and has been actively observing international affairs in East Asia for 40 years. Currently, he is a Senior Fellow in the Brookings Institution's Center for East Asia Policy Studies, which he directed for sixteen years. He is also the Chen-fu and Cecilia Yen Koo Chair in Taiwan Studies at Brookings. His research area covers international affairs in East Asia, especially the bilateral relations between U.S. and Taiwan, China, Japan, and Korea.
FULBRIGHT YEAR 1975-1976
Senior Fellow, Brookings Institution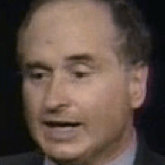 Fox Butterfield served as Times bureau chief in Saigon, Tokyo, Hong Kong, Beijing, and Boston and as a correspondent in Washington and New York City. During that time, he was awarded the Pulitzer Prize as a member of The New York Times team that published the Pentagon Papers, the Pentagon's secret history of the Vietnam War, in 1971. He also published China: Alive in the Bitter Sea in 1982 and won a National Book Award for Nonfiction a year after.
FULBRIGHT YEAR 1961-1962
Journalist, New York Times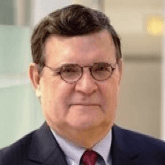 Dr. Mobley has devoted his career to the development and effectiveness of leaders and organizations in the corporate, higher education and consulting sectors. He has served a president of Texas A&M University and chancellor of the Texas A&M University System. From 2002 to 2009 he served as Professor of Management and Advisor on Executive Education at the China Europe International Business School (CEIBS) and was named the first professor emeritus at CEIBS. In 2015, he was selected as the Distinguished Management Psychologist by the Society of Psychologists in Management.
FULBRIGHT YEAR 1978-1979
President Emeritus, Texas A&M University
Founder, Mobley Group Pacific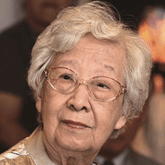 Chi Pang-yuan is a notable writer, academic, and Chinese–English translator. She was the Department head of Foreign Languages and Literatures at National Chung Hsing University and a professor emeritus of English and comparative literature at National Taiwan University. She has been instrumental in introducing western literature to Taiwan and Taiwanese literature to the western world through translations. She received the 5th Presidential Cultural Awards in 2009 and National Cultural Award in 2014 for her significant contribution to translation.
FULBRIGHT YEAR 1956-1957, 1967-1968
Professor Emeritus, National Taiwan University
Author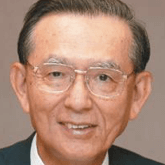 Chiu Cheng‐hsiung is a senior economist and financial practitioner. In 1996, as the Deputy Governor of the Central Bank, Chiu was appointed as the Minister of Finance. In 1997, the Asian financial crisis broke out; due to his proper management, Taiwan weathered the storm. He was then publicly honored as "the world's best Finance Minister" by former President, Lee Teng-hui. In 2008, he was appointed as the Vice Premier of Executive Yuan. He retired in 2009 and became the Director of the Board and the Chief Adviser of SinoPac Holdings.
FULBRIGHT YEAR 1968-1969
Former Vice Premier
Chief Adviser, SinoPac Holdings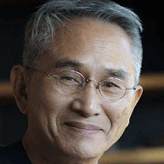 Lin Hwai-min founded Cloud Gate Dance Theatre of Taiwan in 1973. Lin often draws from Asian cultures and aesthetics to create works with contemporary resonance. He received honors from worldwide including the Samuel H. Scripts / American Dance Festival Award for Lifetime Achievement, the John D. Rockefeller 3rd Award, the Chevalier of the Order of Arts and Letters from the Ministry of Culture of France, the Honorary Fellow Trinity Laban, London, and honorary doctorates from six universities in Taiwan and Hong Kong. He was also celebrated by the Time Magazine as one of "Asia's Heroes."
FULBRIGHT YEAR 1989-1990
Founder, Cloud Gate Dance Theater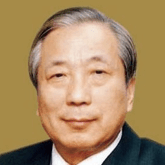 Sun Chen is a Taiwanese economist, educator, and politician. He served as President of National Taiwan University, Chairman of the Institute of Industrial Technology, Vice Chairman of the Council for Economic Planning and Development, Executive Yuan, Minister of National Defense, and Far Eastern Chair Professor of Economics, Yuan Ze University. He is currently a professor emeritus at National Taiwan University, Chairman of NTU Economic Research Foundation, and Chairman of the China Foundation for the Promotion of Education and Culture.
FULBRIGHT YEAR 1965-1966
Former Minister of National Defense
Former President, National Taiwan University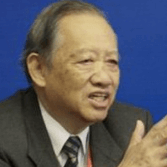 Ma Han-Pao is a legal scholar and a former Grant Justice of the Constitutional Court of Taiwan. He was a Minister without Portfolio in Examination Yuan. From 1984 to 2002, he served as a member of the Council of Academia Sinica. Dedicated to Private International Law and Chinese and western legal philosophy. He served as a visiting professor in universities all over the world, such as University of Washington School of Law and Faculty of Law of Columbia University , Austrian Academy of Science and University of Vienna Faculty of Law, University of Hong Kong Faculty of Law, and Peking University Law School.
FULBRIGHT YEAR 1975-1976
Former Grand Justice, Judicial Yuan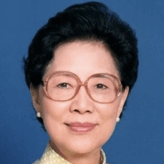 Kuo Wanyong earned a doctorate in economics from Kobe University in Japan after receiving bachelor's and master's degrees from National Taiwan University and Massachusetts Institute of Technology, respectively. She was a professor of Economics at National Taiwan University, Deputy Governor of the Central Bank, Minister of Finance, Minister for the Council for Economic Planning and Development, and then Minister Without Portfolio. Upon her appointment to the Ministry of Finance, Dr. Kuo became the first female cabinet minister in the history of the Republic of China.
FULBRIGHT YEAR 1971-1972
Former Minister of Finance (First Female Minister in Taiwan)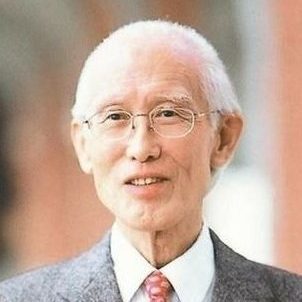 Yu Kwang-chung published 19 poetry collections and 12 prose collections. His works often focus on four fundamental aspects of literature, namely poetry, prose, translation, and commentary. Among writers using Chinese, Yu Kwang-chung became well-received to readers by showing innovative humour in his essays, exhibiting with in his appreciations, and evincing his understanding of humanistic culture in his poetry.
FULBRIGHT YEAR
1964-1965
1969-1970
Emeritus Professor, National Sun Yat-sen University
Writer, Poet, Educator and Critic