Fulbright Taiwan Yearly Summary FY17​
The financial year 2017-2018 (referred to as FY17) of the Foundation for Scholarly Exchange (Fulbright Taiwan)
refers to the period between July 1st 2017 and June 30th 2018.
with a 4.5% growth from FY16.
In addition, 35 US Fulbright Researchers from China and Hong Kong spent a week in Taipei for the Cross-strait Research Workshop.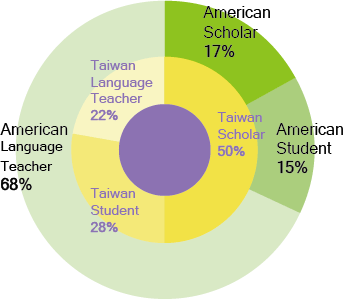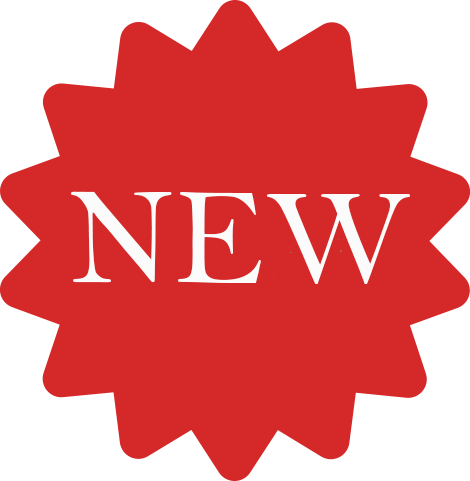 New and Expanded Grant Categories
For FY18
MOC Scholarships

Expanded FLTA program
For FY19
Increased Stipend for U.S. Scholars

Expanded PhD scholarships

Expanded MA scholarships  
Across the whole of FY17 grantees, 70% are female. Among core grantees (scholars and fellows), 64% are female.
sent 137 Americans to Taiwan, and hosted 50 Taiwanese Fulbrighters.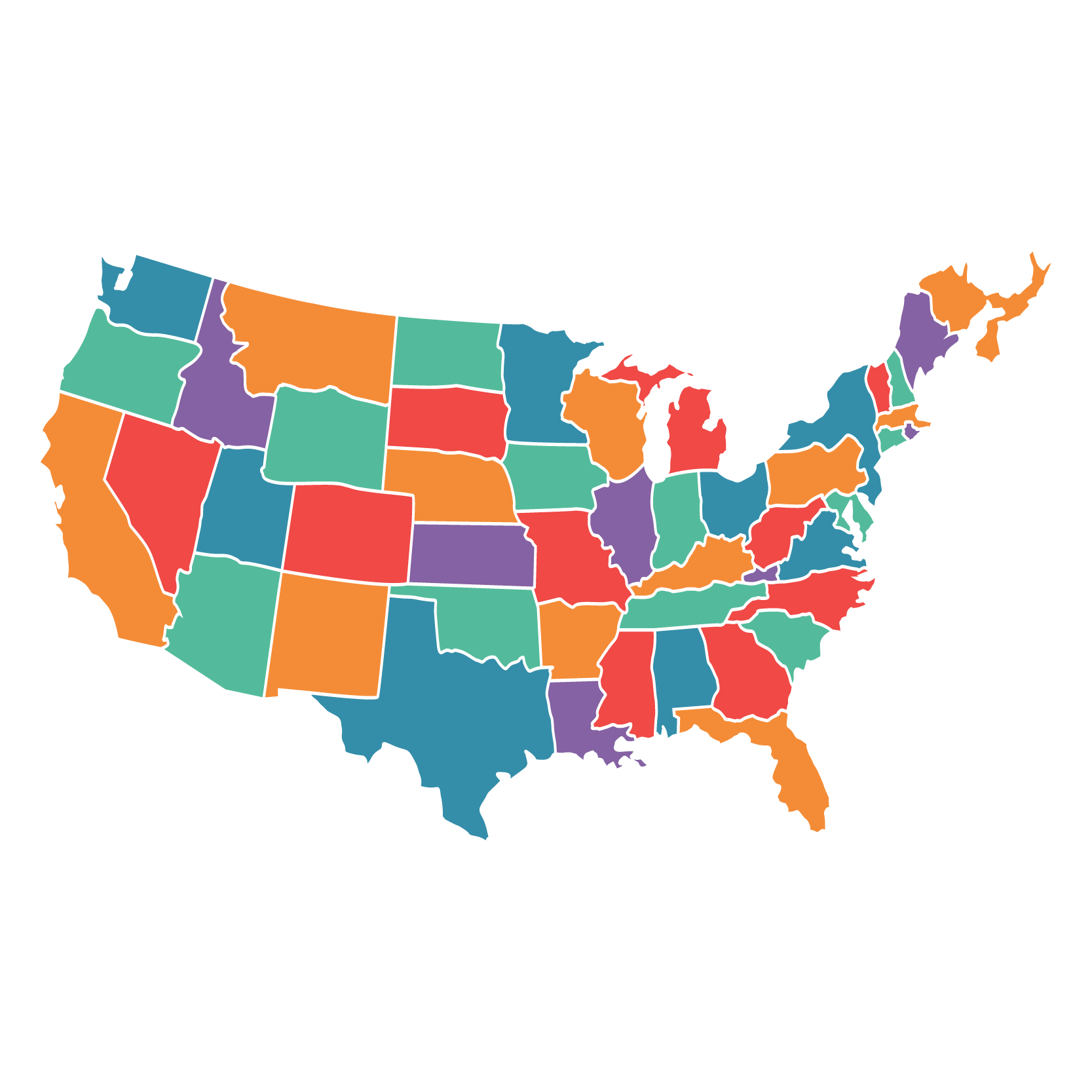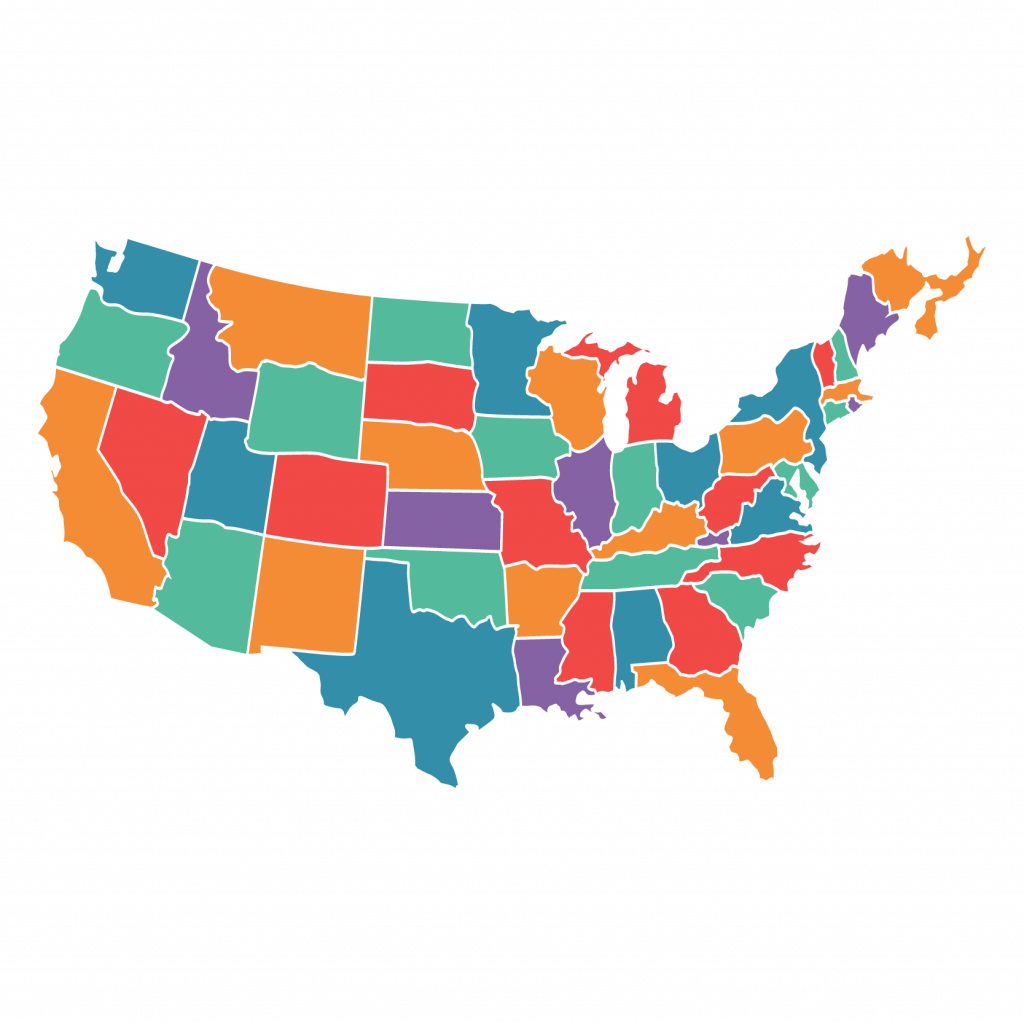 FY17  FY16
---
Direct     130.2  127.8 
---
Indirect    32.8   32.2 
---
Total             163    160 
---
Millions in New Taiwan Dollars
30 NTD = 1 USD app.
All in for English learning and cultural understanding
English Teaching Assistants (ETAs), receive support from 4 full time FSE-TEFL Advisors, 12 professors, and 9 staff. 
A month-long TEFL training orientation in August, bi-weekly workshops, bi-weekly reports professionally reviewed, and classroom observations were provided to prepare ETAs to thrive in the classroom and in daily cultural interactions.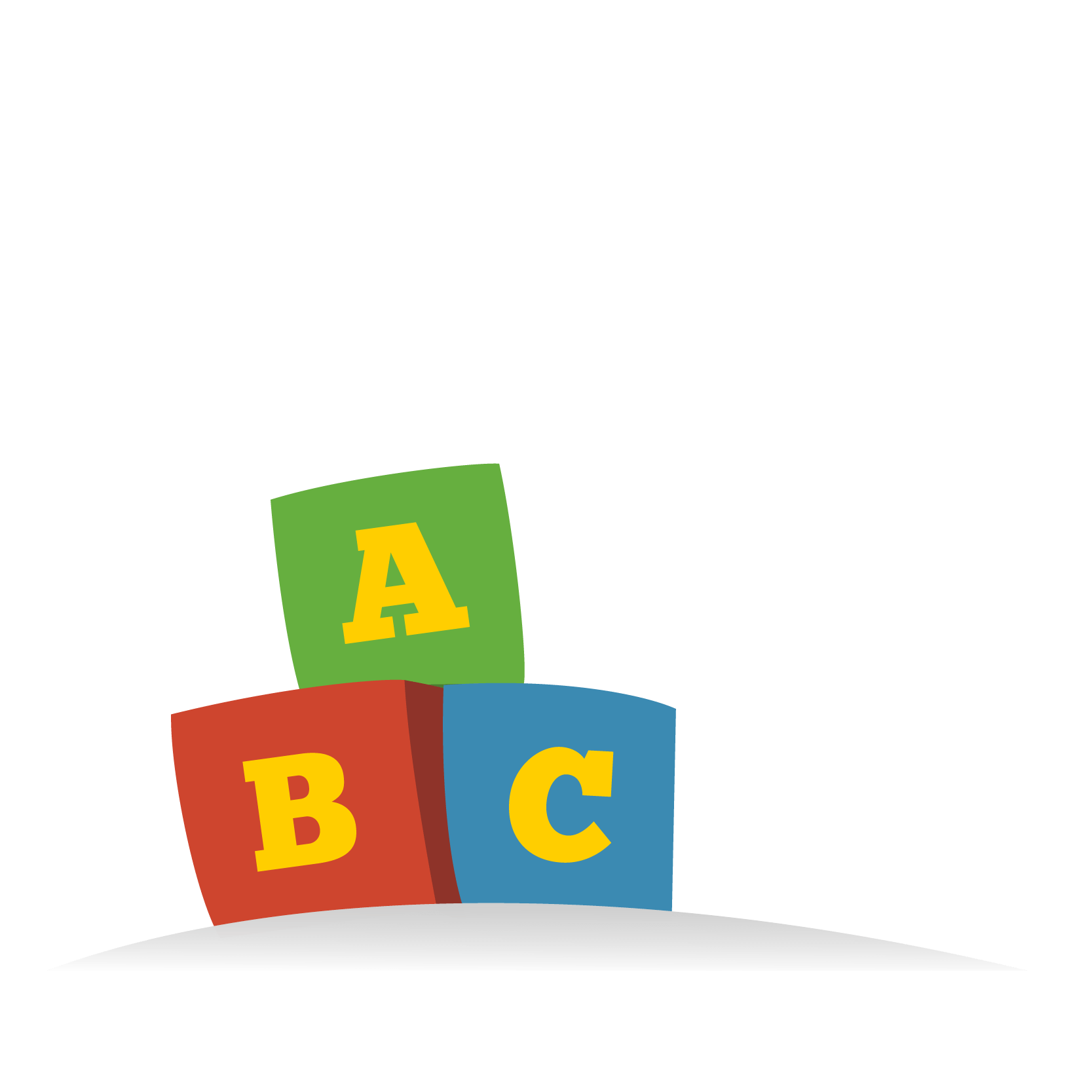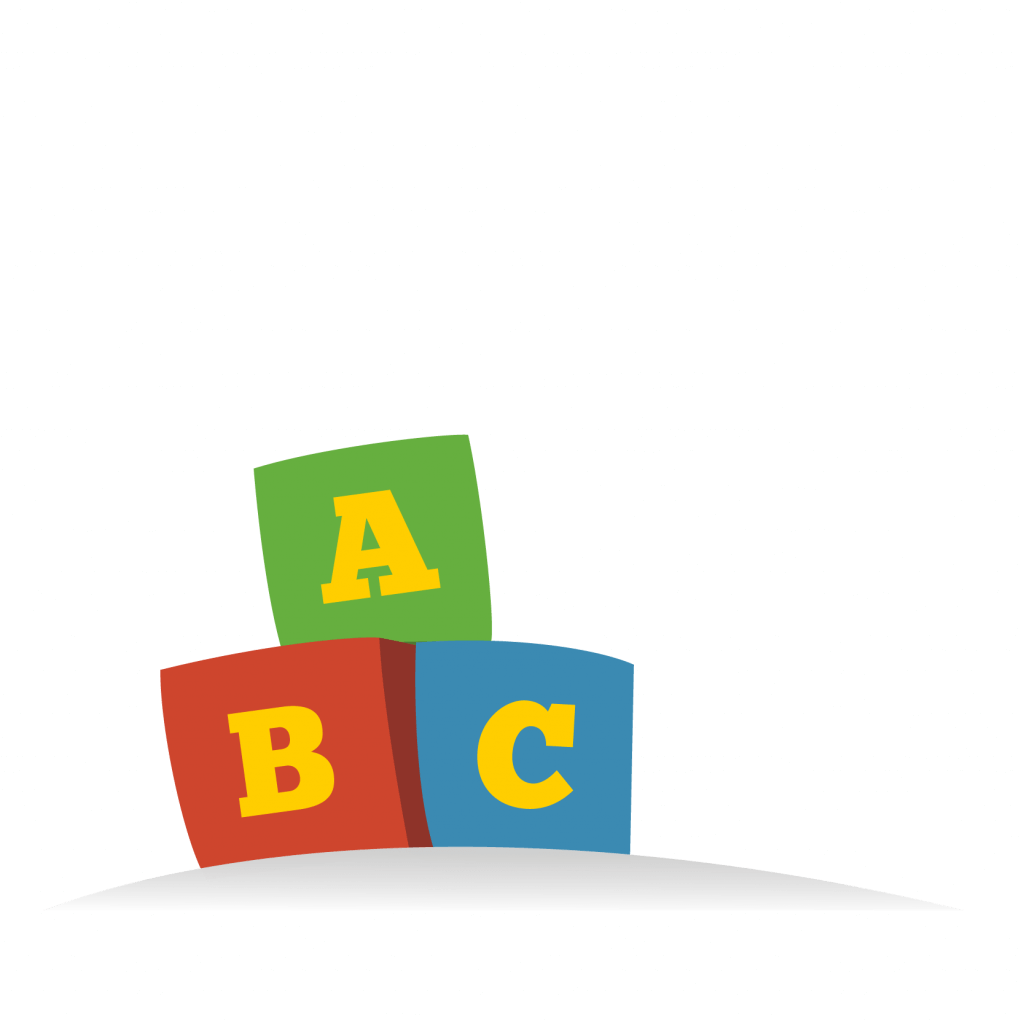 9 different counties in Taiwan were involved in the ETA program, 30,008 students were reached.
Taiwanese English teachers
co-teach with Fulbright ETAs
Students contacted in 2017-2018
by the ETAs through classrooms, English Villages, Camps, and community services.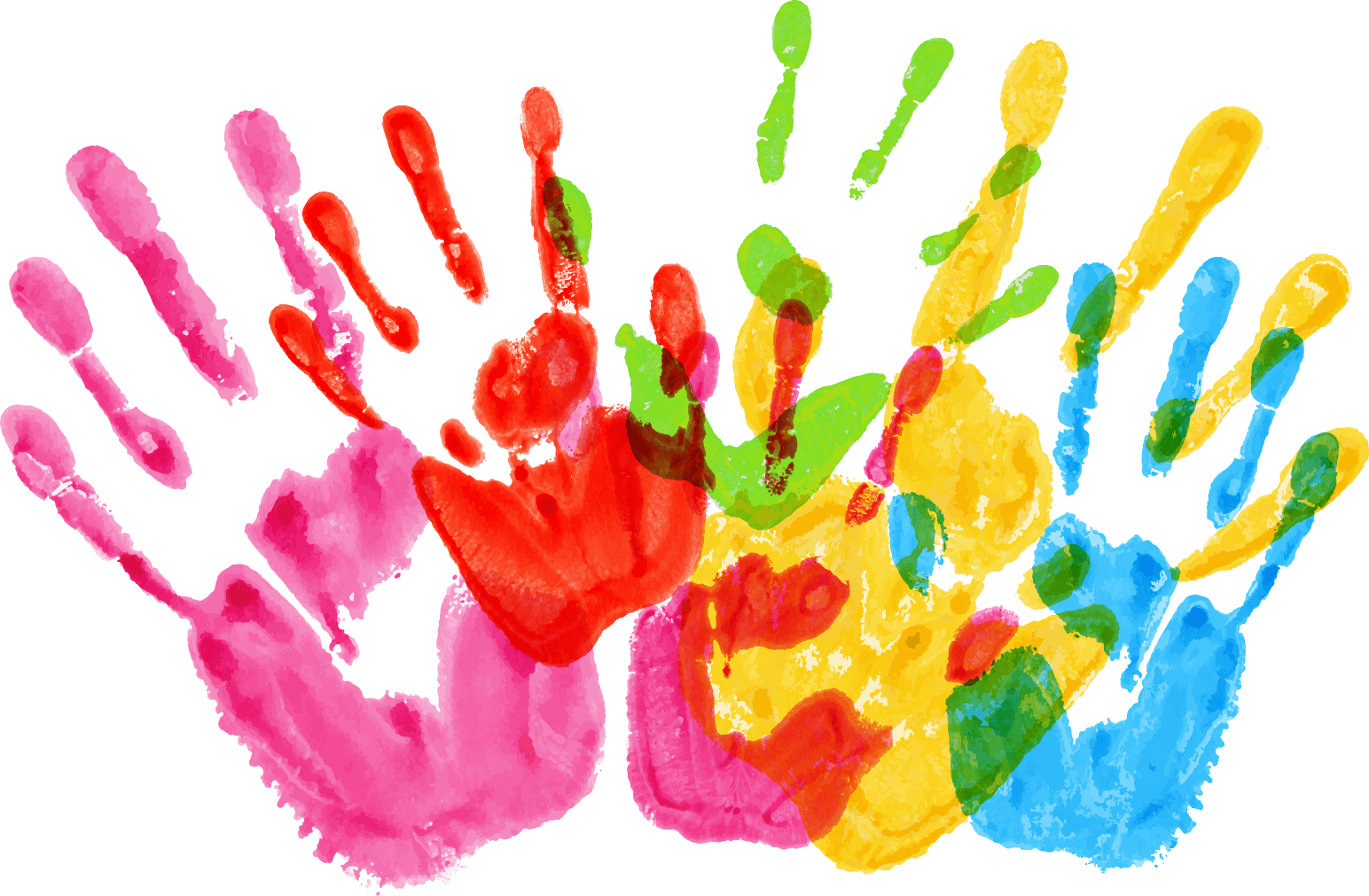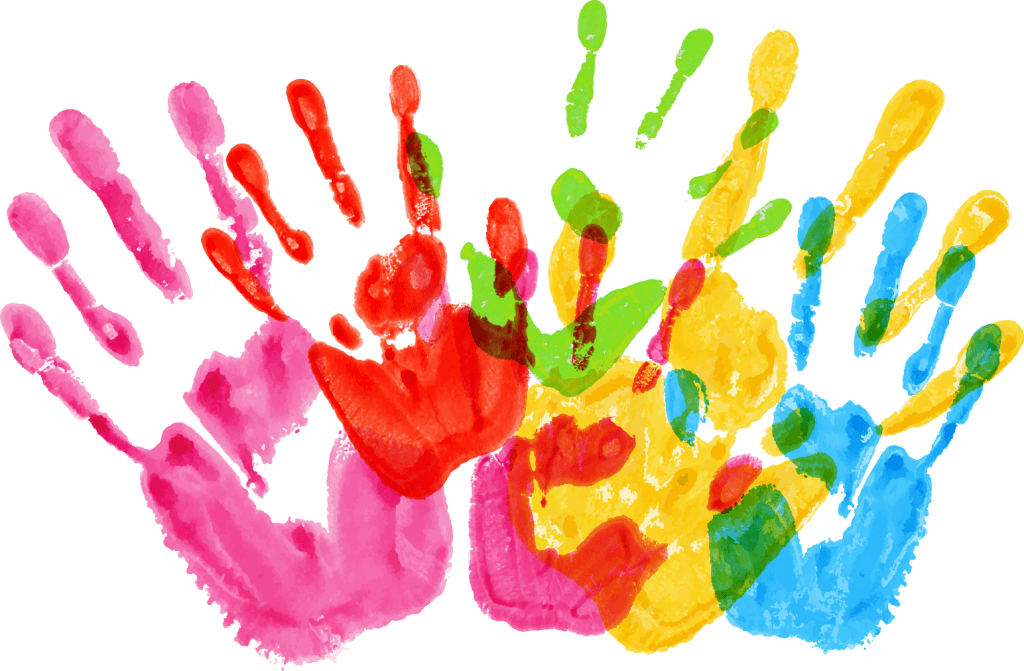 Audio Children's Storybooks
were created by the ETAs. The recordings will be a useful resources to teachers and kids whom are already using the 23 storybooks created over the years. The stories covered a wide range of topics, including family, friendships, cultural understandings, career aspiration, Local attractions, and many more.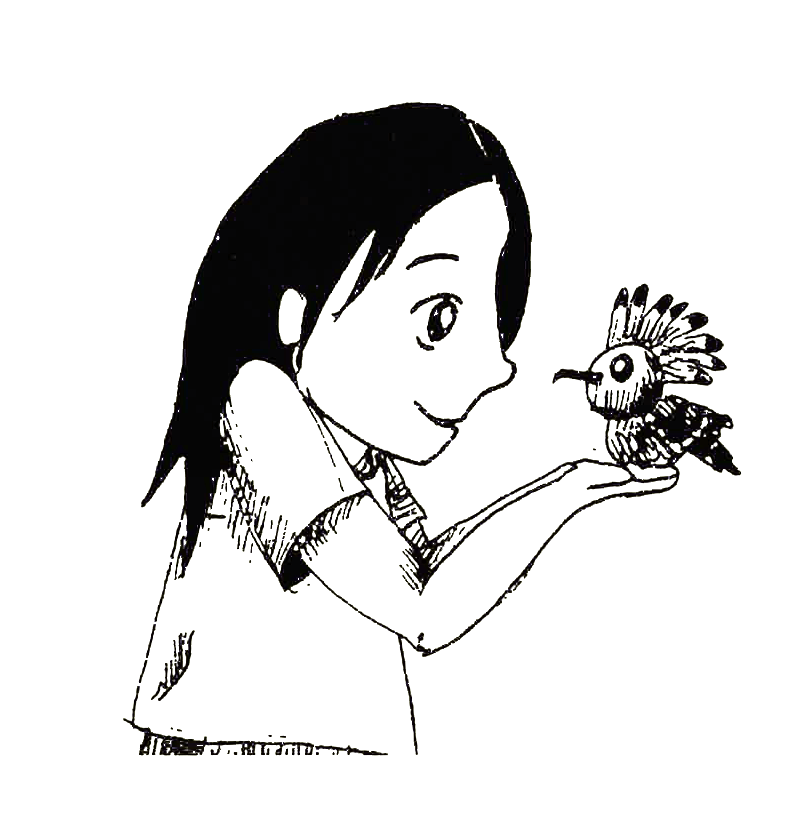 Alumni from Taiwan and United States
A strong alumni network provides new alumni members a useful resource academically and professionally.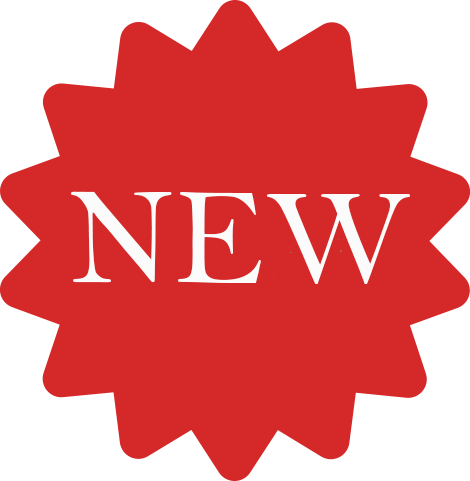 Delete 60 Years of Educational Exchange website
provides grantees & alumni opportunities to engage with each other and access historical FSE records.

Fulbright trees were planted
across Taiwan and the US following the call for tree planting initiative inspired by the 2016 Fulbright Tree Planting event in DC.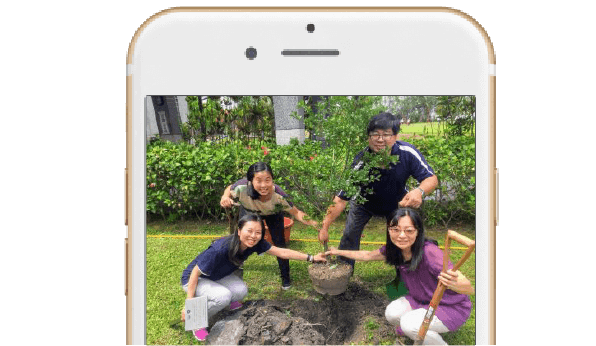 on English Teaching Assistants (ETAs) website with 45,856 hits.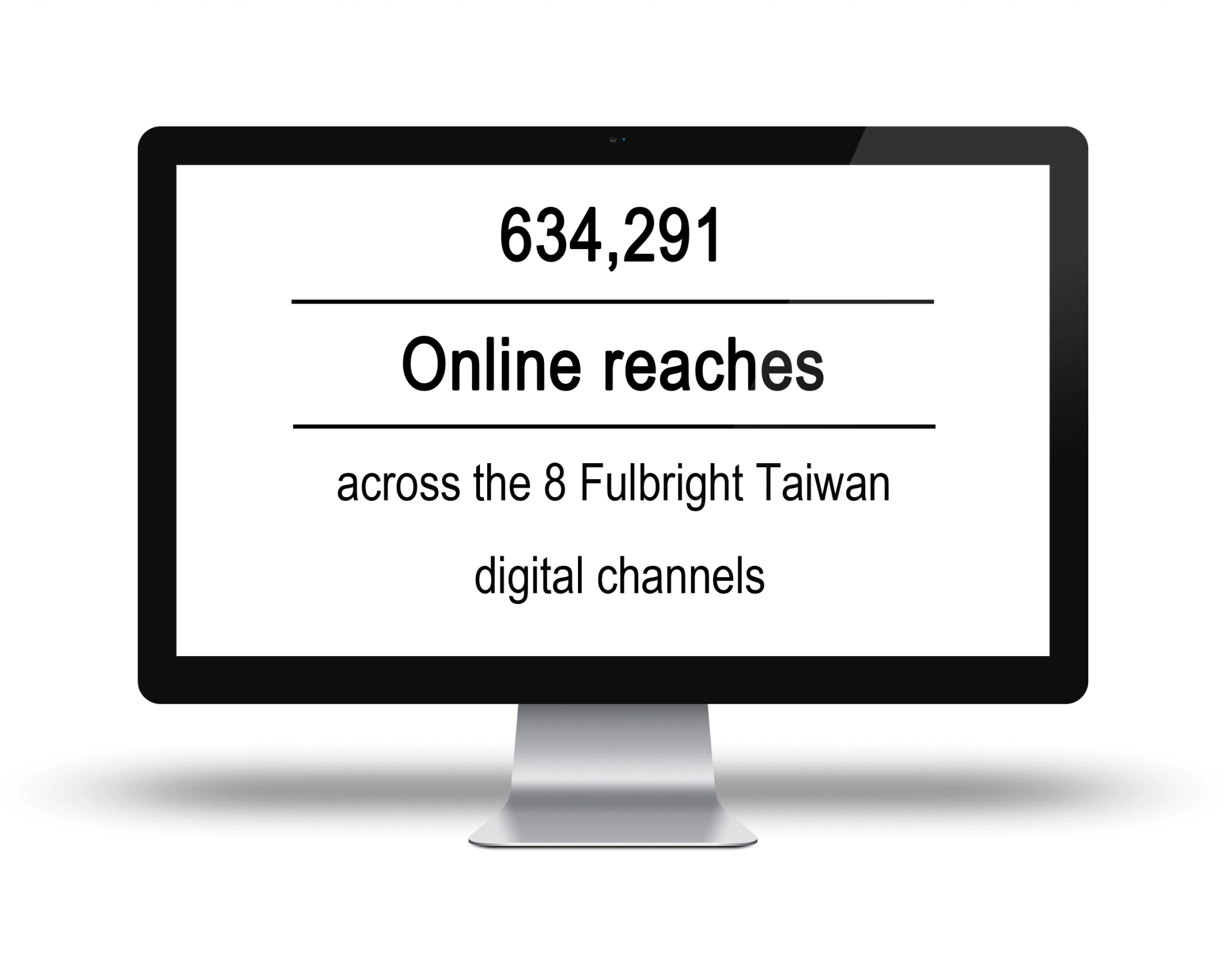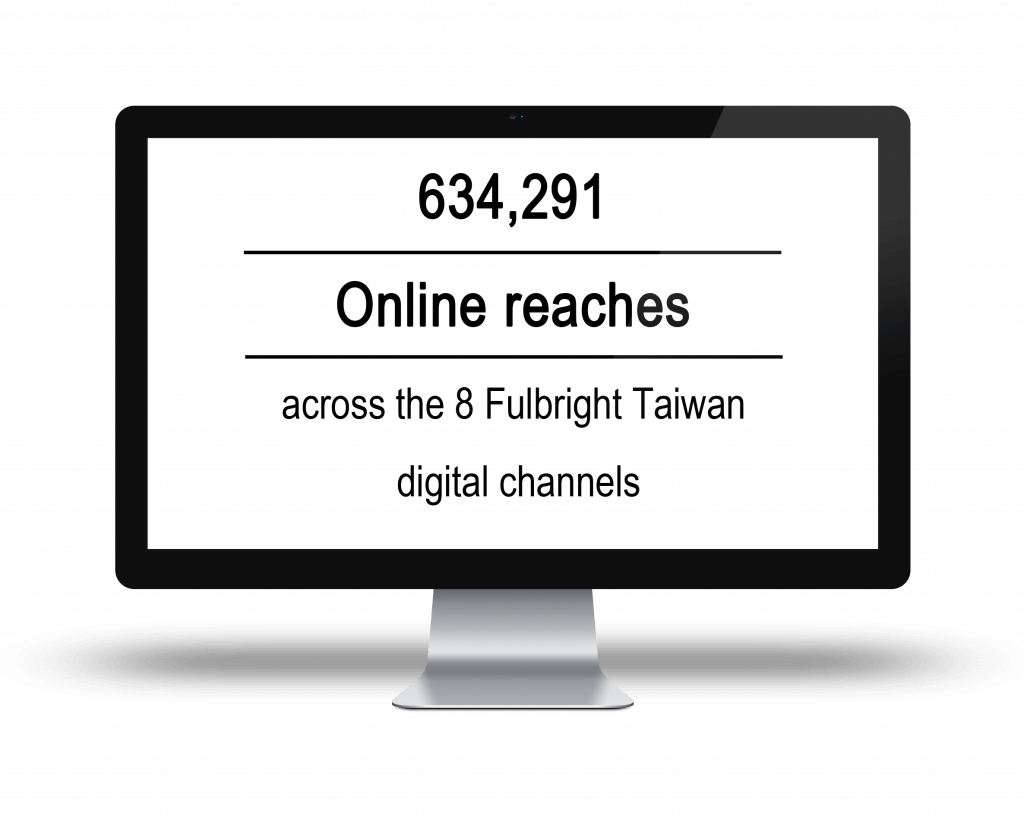 of all the Fulbright Taiwan YouTube videos. There was a total of 68,477 minutes, or 47 days 13 hours of watch time on the channel, and 18,309 views on the YouTube channel by the end of FY17 resulting in a 63% increase from FY16.
Watched of the Thought Leader Talk
featuring Dr. Michael Sandel's keynote speech on "Ethics and Leadership for the 21st Century."
The duration of the average view was 12:57 minutes.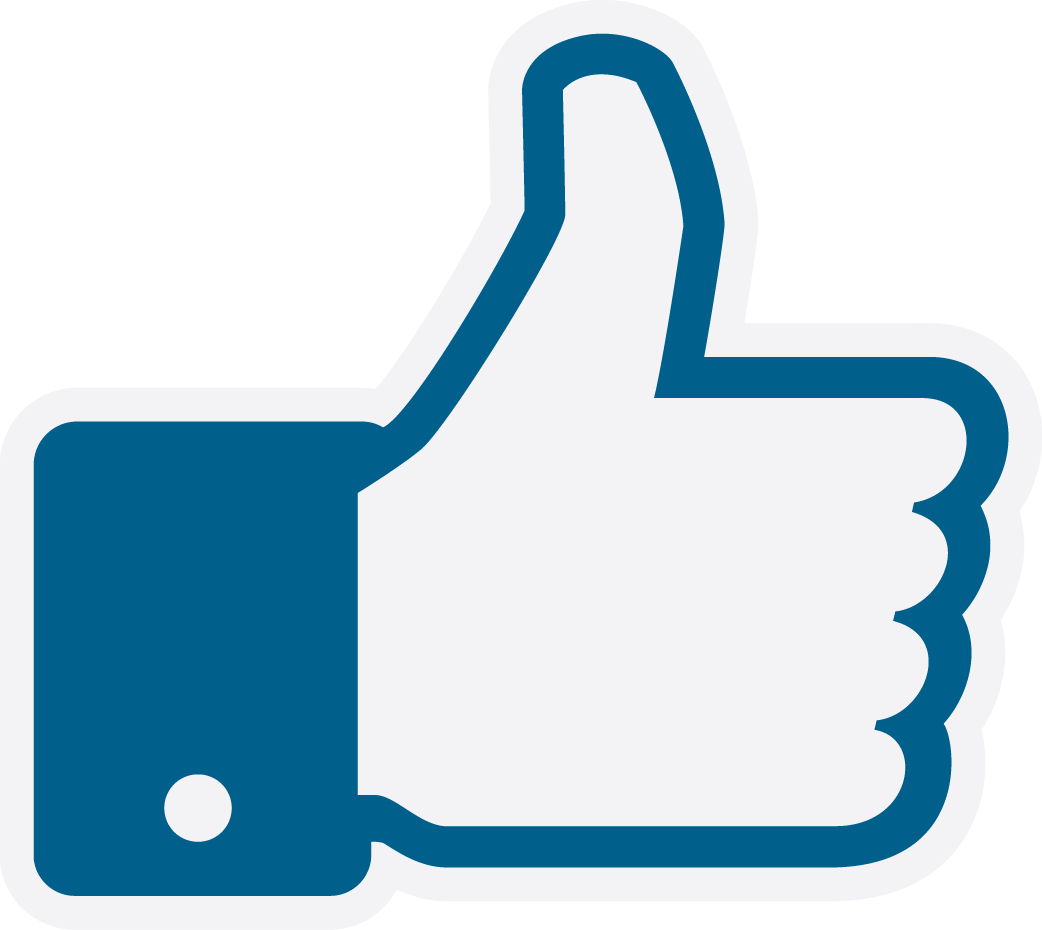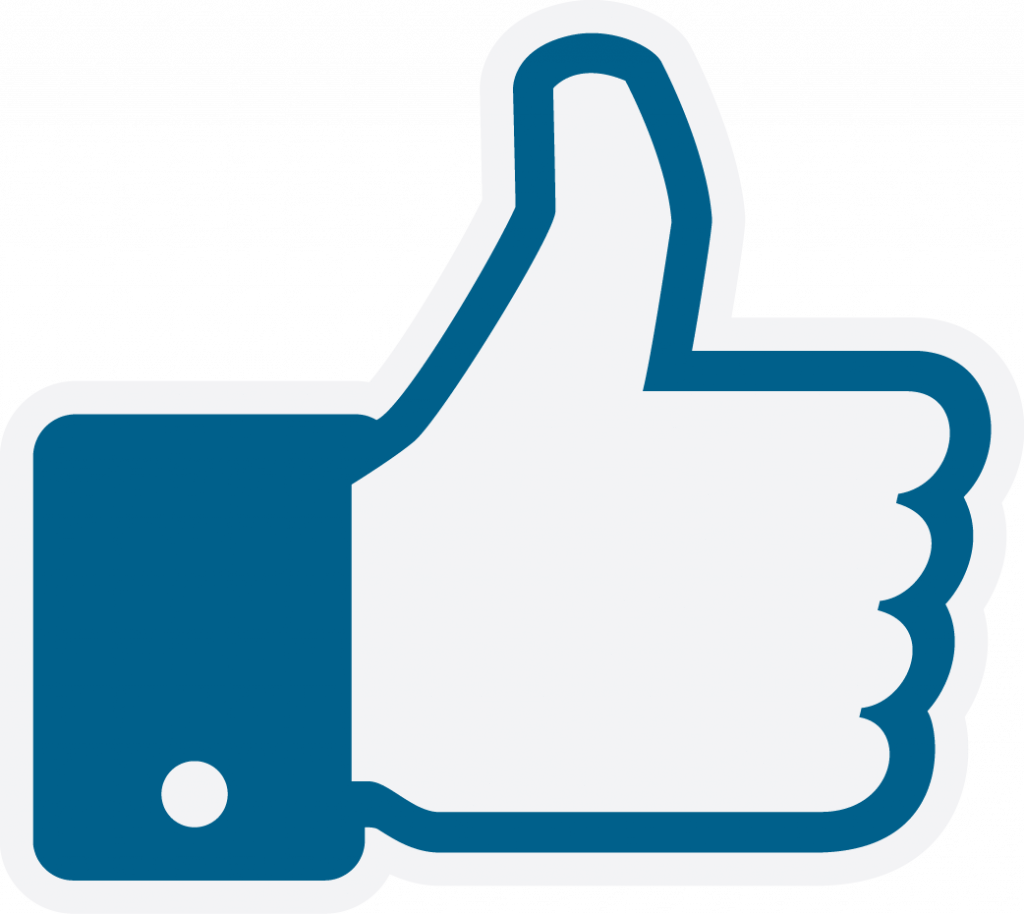 on Facebook through our vibrant online interaction with Taiwan students