In 2016, an American Elm was planted on Capitol Hill in Washington, D.C. honoring the vision of Senator William J. Fulbright.
Fulbright Taiwan was honored to follow in this tradition together with the American Institute in Taiwan and National Changhua University of Education on this Earth Day, 2021.
AIT dedicated an Odour Bark Cinnamon Tree to the Fulbright program, in honor of the robust U.S.-Taiwan academic exchanges and people-to-people ties. AIT Director Brent Christensen, Executive Director Dr. Randall Nadeau from the Foundation for Scholarly Exchange (FSE), Douglas Hsu Director-General of North American Affairs Department of Ministry of Foreign Affairs and Ms. Lee Yen-Yi Director-General of Department of International Cooperation and Exchange of Ministry of Education attended the ceremony to recognize the continuous collaboration and the significant partnership.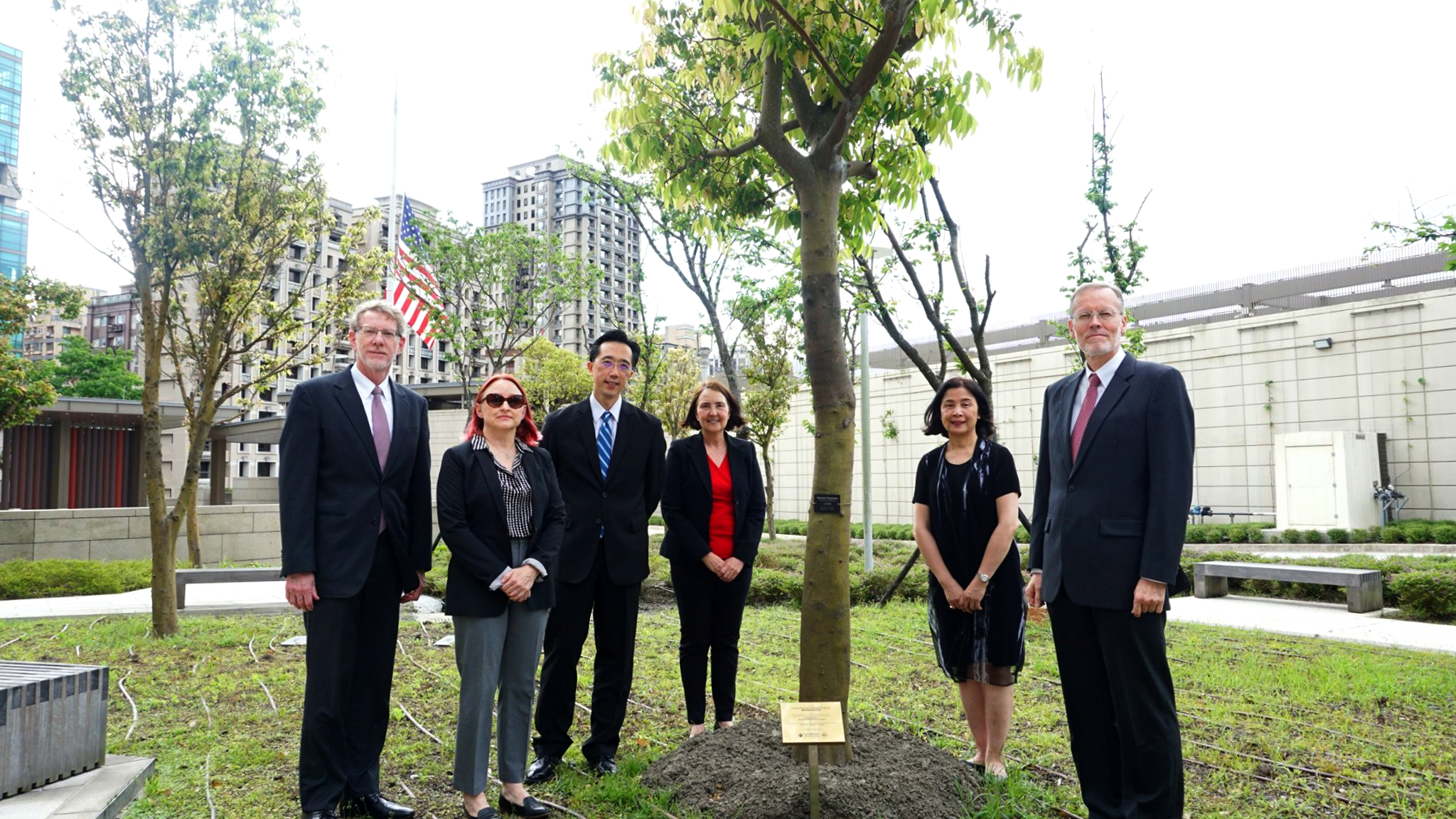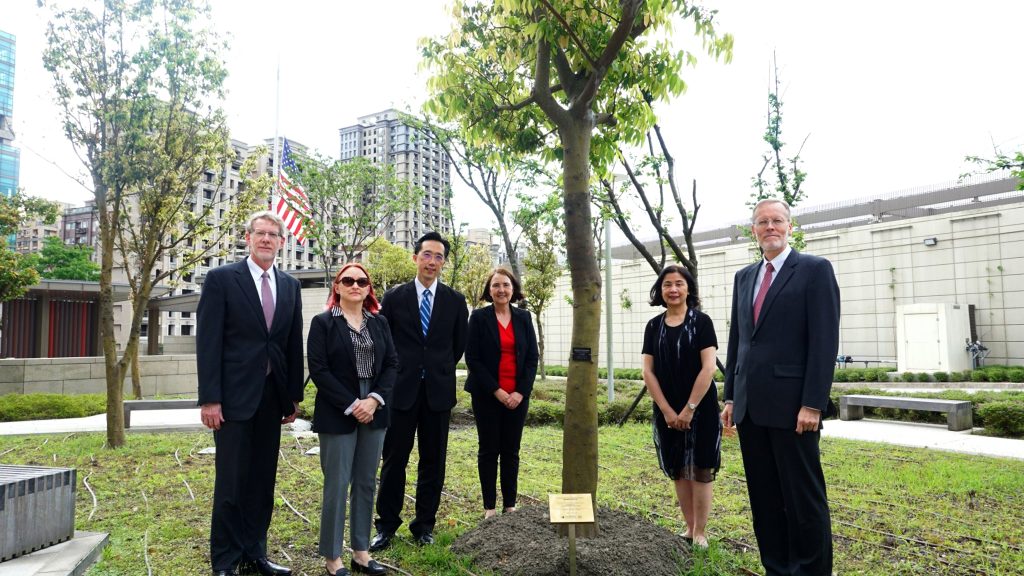 On the same day, in central Taiwan, the Fulbright Tree Planting Initiative was coordinated and supported by Fulbright Alumna Dr. Melody Ling-Yu Wen, Professor of the Department of Finance, Dean of the Office of International and Cross-strait Affairs at National Changhua University of Education, who also serves as a Fulbright Campus Advisor and a Director of the Board of the Taiwan Fulbright Alumni Association.
Two vigorous Broad-leaved Podocarpus Trees, donated by Jin-De Alumni Association, were planted on both the Jin-De and Bao-Shan campuses. In addition, one thousand saplings of orange jasmine and sweet olive generously donated by Changhua County Government are to be distributed to the teachers, students and the residents of the neighborhood.
The President of National Changhua University of Education hosted the warm tree planting ceremony with the enthusiastic participation of the Mayor of the Changhua County Government, representatives of the Jin-De Alumni Association, the Danish green energy enterprise, Ørsted, the Taiwan Fulbright Alumni Association, students, professors and residents of the county.
The Fulbright trees brought us together again. Let us continuously devote ourselves to Fulbright's vision, "a world with a little more knowledge and a little less conflict."