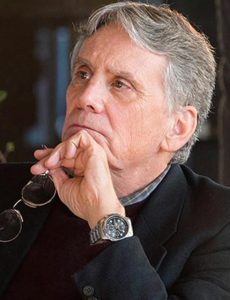 George O'Connell, American poet, professor, translator, and 2018-19 U.S. Fulbright Senior Scholar to National Taiwan University announces Passages: Thirteen Contemporary Taiwan Poets, will be launched at Taipei's Bookman Books May 14, 2022.
Coedited and cotranslated by O'Connell and Diana Shi, the anthology began in their creative writing poetry translation workshop, part of O'Connell's Fulbright professorship to NTU's Department of Foreign Languages and Literatures.
The anthology includes bilingual selections of work by leading Taiwan poets Chen I-Chih, Chen Ke-Hua, Chen Li, Cheng Yu-Hong, Hung Hung, Ling Yu, Shang Qin, Wu Sheng, Ya Hsien, Yen Ai-Lin, Yang Chia-Hsien, Yang Mu, and Zhou Mengdie. Several of these poets will read from their selections, as will some of the NTU workshop participants. The translators will read from the English. This volume is one of the most substantial contemporary Taiwan poetry anthologies in English since Frontier Taiwan, Prof. Michelle Yeh's 2001 Columbia University collection.
Launch & Reading
Date: Saturday, May 14, 2022
Venue Taipei Bookman Books (Address: 2F-5, No. 88, Sec. 3, Xinsheng S. Rd., Taipei)
O'Connell and Shi recently received a second U.S. National Endowment for the Arts Literature Fellowship in Translation.  Their 2022 award project supports editing and translating Impossible Paradise: Selected Poems of Chen Yuhong, one of Taiwan's prominent contemporary women poets and herself a prolific translator. Chen's poetry is rich in metaphor and imagery, evoking the natural world, music, the elasticity of time, and life's universality.