Foundation for Scholarly Exchange (Fulbright Taiwan) is grieved today to announce the death of former ETA and ETF Melanie Carroll (Kinmen 2019-2021, Penghu 2021-2022) in a car accident near her home in Kentucky. Anna Dolliver (Kinmen 2019-2020, Hualien 2020-2021) was severely injured in the crash, but is out of danger and is recovering.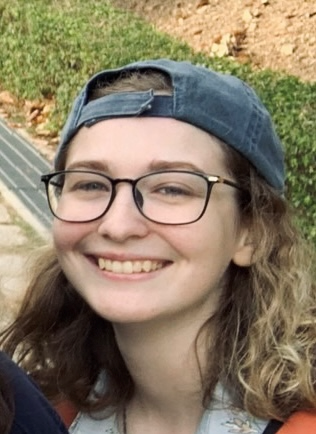 Melanie Rose Caroll
Melanie served several schools in Kinmen and Penghu, and was an active part of the English Village team during the extraordinary Fall 2020 semester when ETA grantee numbers were reduced to 32 due to the pandemic. Melanie was a unique spirit, forging her own path in life, questioning, thoughtful, and caring. Majoring in Art History, Philosophy, and Theology at Hanover College, Indiana, she had the opportunity to visit Taiwan during her sophomore year. In her Fulbright application, she wrote, "What truly affected me was the incredibly welcoming and hospitable culture. Taiwan is a country that manages to balance tradition and progress beautifully. Centuries-old philosophies are embedded in a thriving modern society which values unity and equilibrium. For this, I feel as though I am indebted to the Taiwanese people. Therefore, the Fulbright ETA represents a perfect opportunity to express my gratitude, admiration and desire to learn more about cultural harmony." Melanie dedicated nearly three years of her life to this goal, through both joy and adversity.
The English Teaching Program community – FSE and the Fulbright Program, the education ministries, and fellow teachers and grantees — is joined together in sorrow, and in gratitude for having known Melanie in Taiwan.
A memorial service will be held at 10 am Wednesday, June 29 in Kentucky (10 pm Taiwan time). If you would like to share your remembrances of Mel, please join the online memorial service through the following link.