The arrival of all Fulbright English Teaching Assistants (ETAs) and English Teaching Fellows (ETFs) has become one of the cultural and educational exchange highlights between Taiwan and the U.S. every year. Upon all ETA/ETF Grantees' arrivals in this summer, FSE prepared many English language teaching programs for them. Before the semester starts, all grantees were gathering in Tamsui for a Welcome Dinner and Taiwan Night, hosted by FSE. During the events, they were not only meeting all other ETA/ETF grantees, but also having a full and bright hope for their future journey in Taiwan.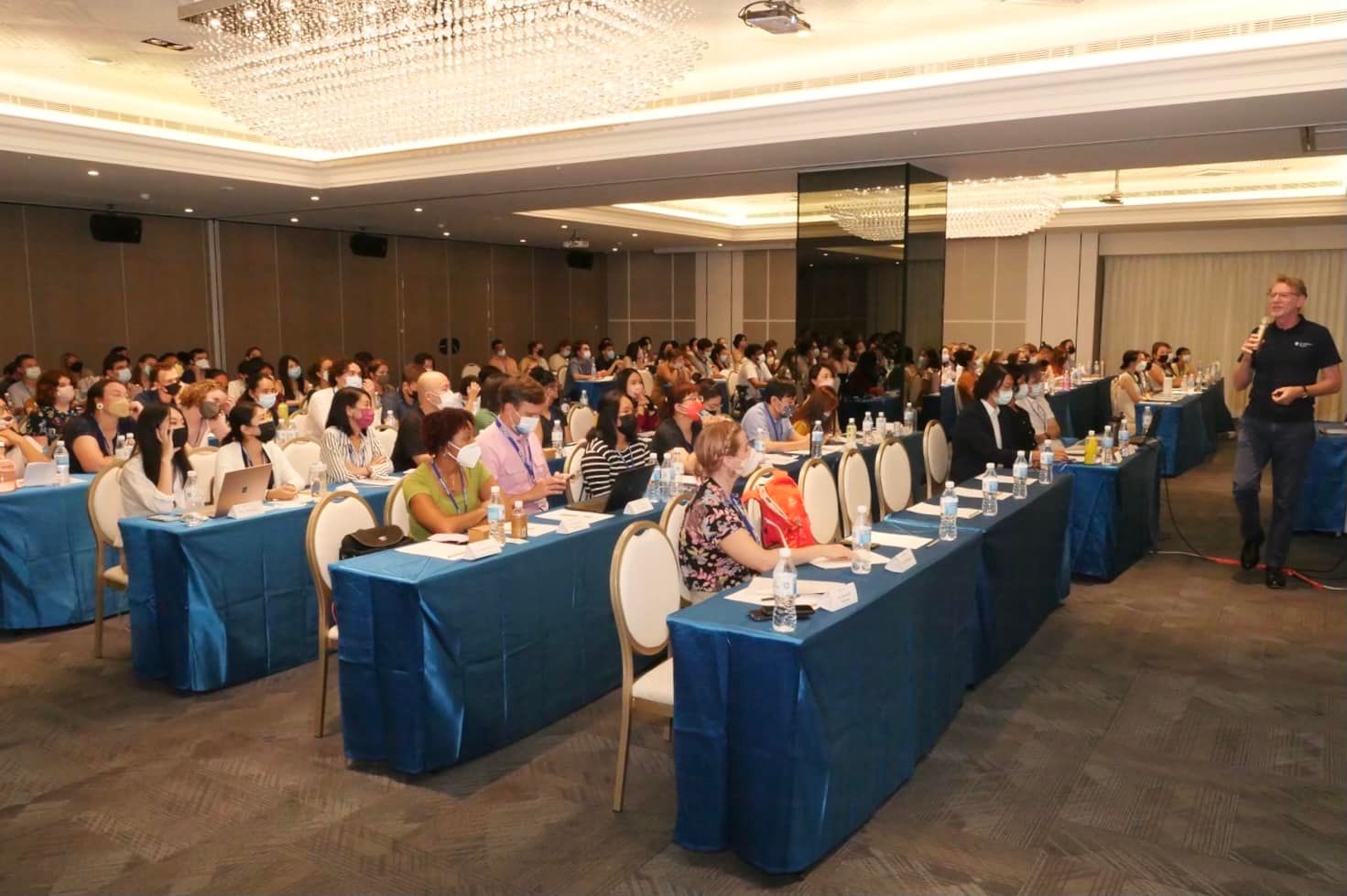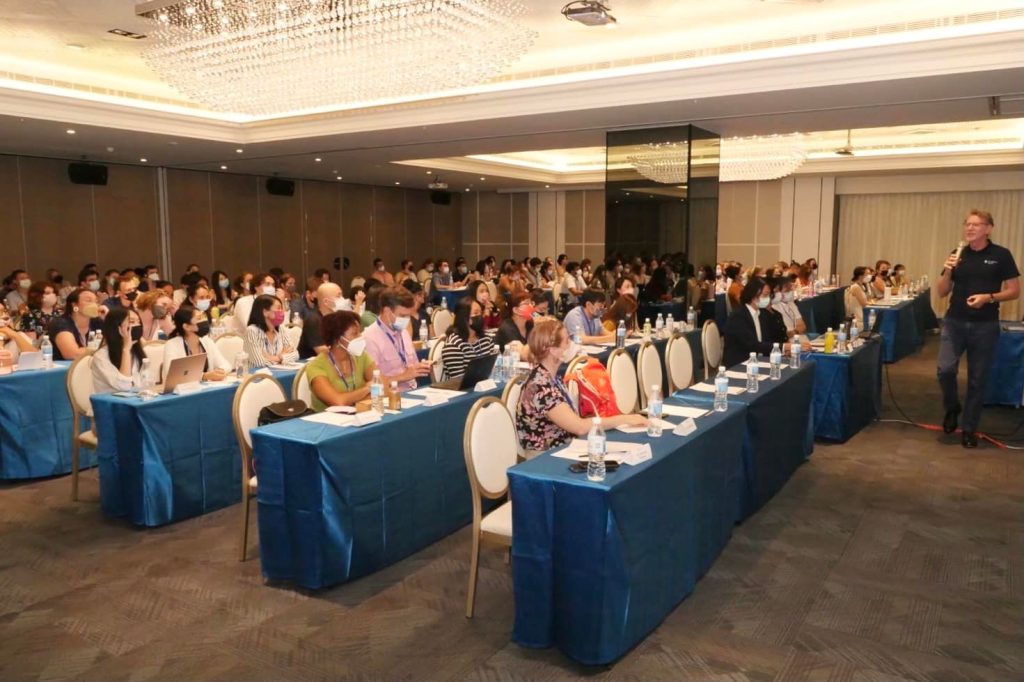 Dr. Randall Nadeau, FSE Executive Director, at Fulbright Taiwan ETA/ETF Welcome Orientation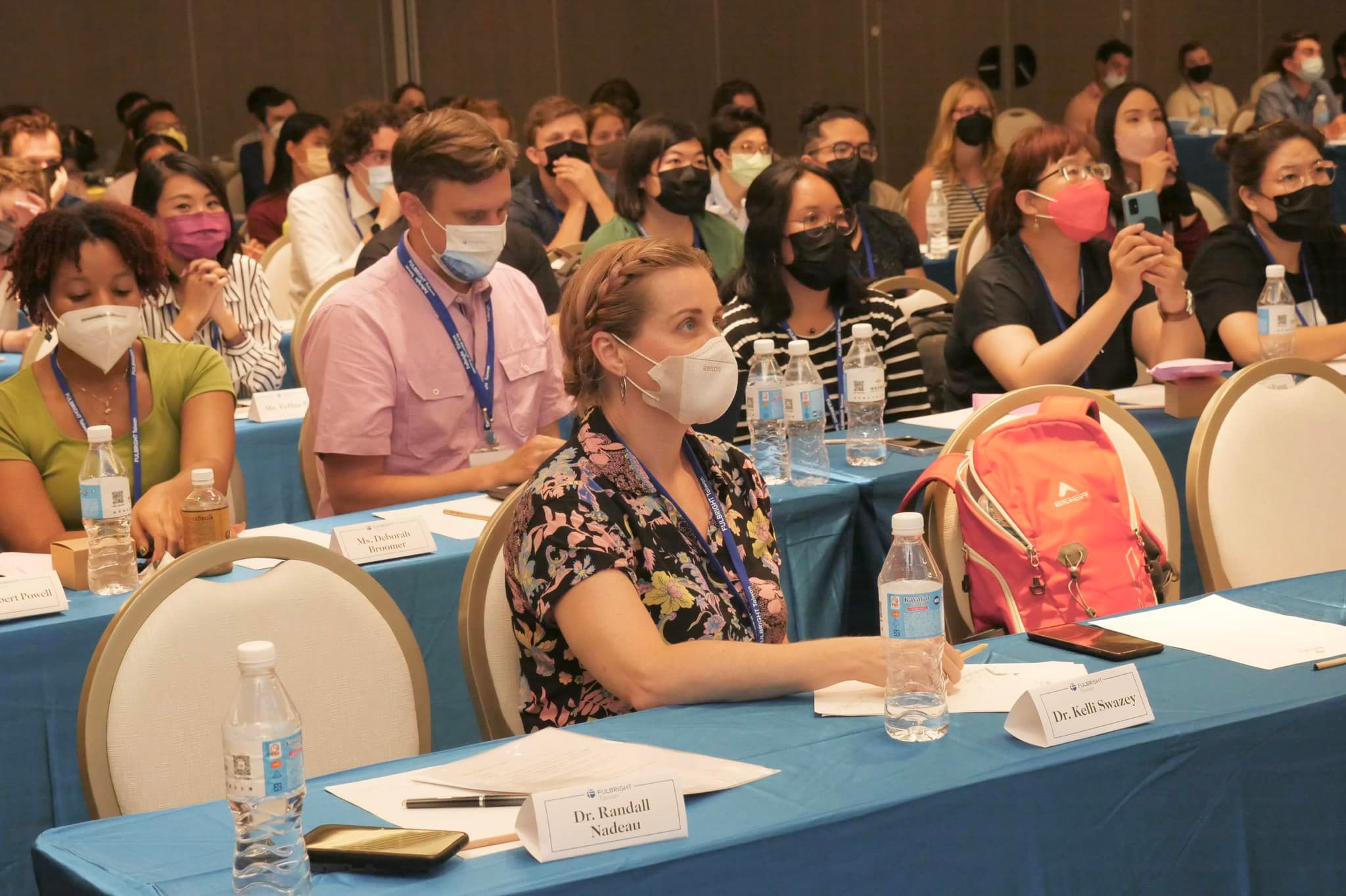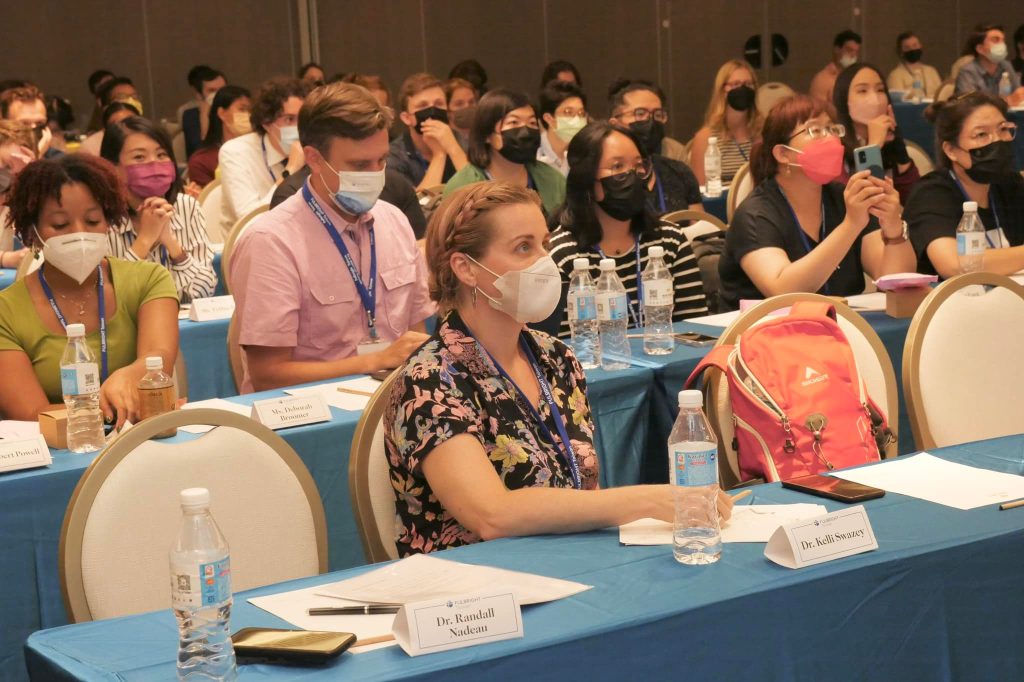 Dr. Kelli Swazey, Fulbright Diversity and Inclusion Liaison, East Asia and the Pacific, at Fulbright Taiwan ETA/ETF Welcome Orientation
Among all the grantees, we will invite a few selected English teaching advisors and ETFs to support Taiwan Ministry of Education's "English Medium Instructions (EMI) program," facilitating bilingual education and international affairs in public universities.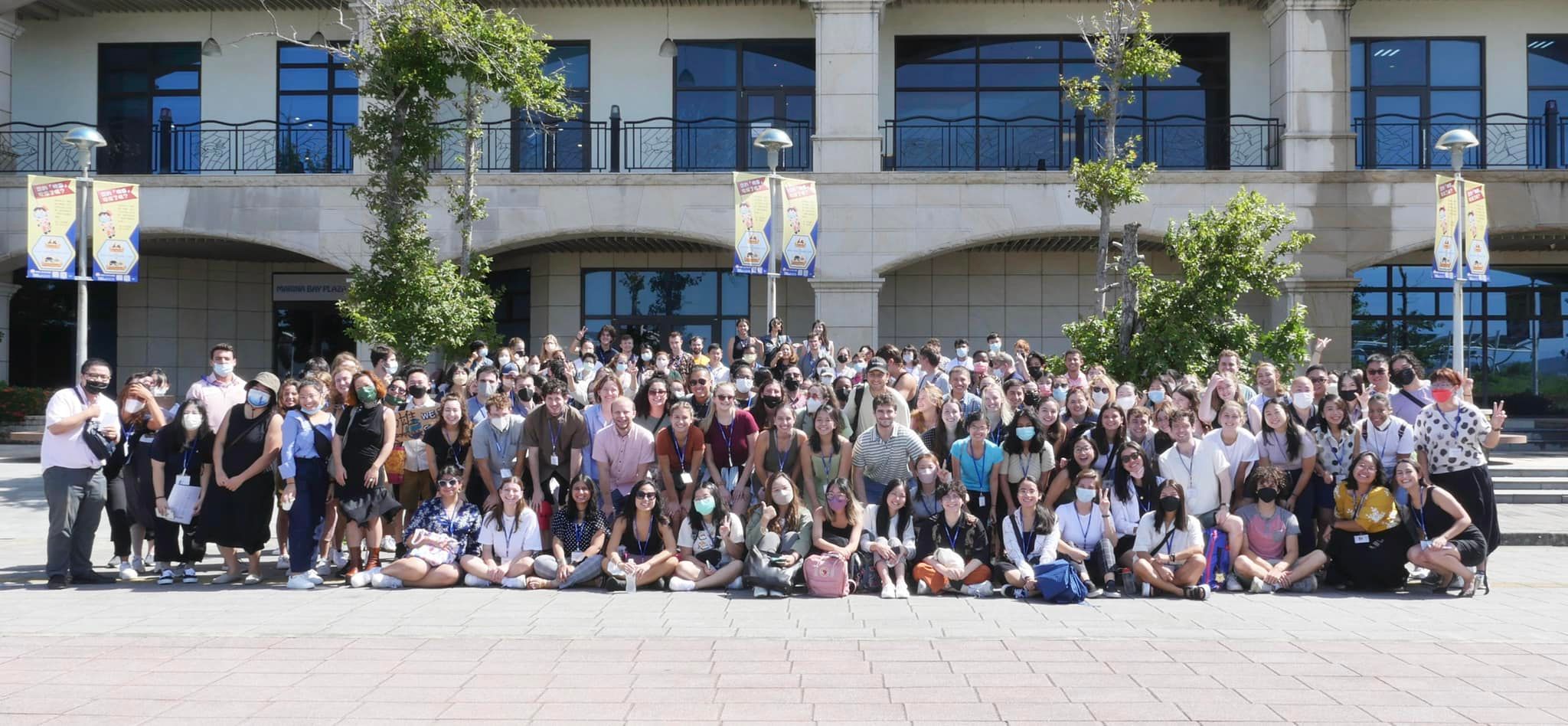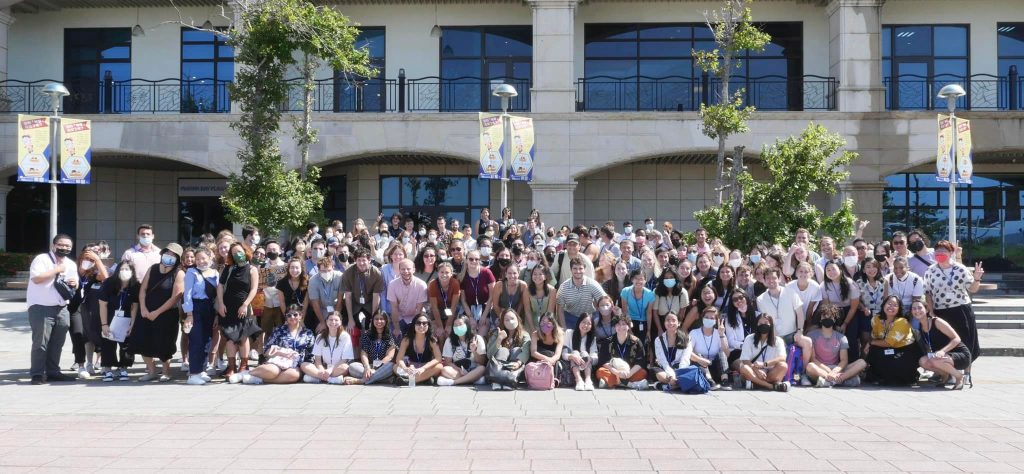 2022-2023 Fulbright Taiwan ETA/ETF Grantees group photo