On December 7, 2022, Dr. Randall L. Nadeau, FSE Executive Director, and Mr. Chen Wei-Xin, Principal of Kinmen County Jin-Hu Elementary School, jointly planted trees on the Jin-Hu Elementary School campus through the Fulbright Tree-Planting Initiative.
Looking back to Fulbright Taiwan Program's history and development in Kinmen, FSE started to place American English Teaching Assistants (ETAs) to Kinmen in 2012, and American English Teaching Fellows (ETFs) in 2021. With the support from Kinmen County Government and local schools, we are optimistic for promoting Bilingual Education in Kinmen ever more.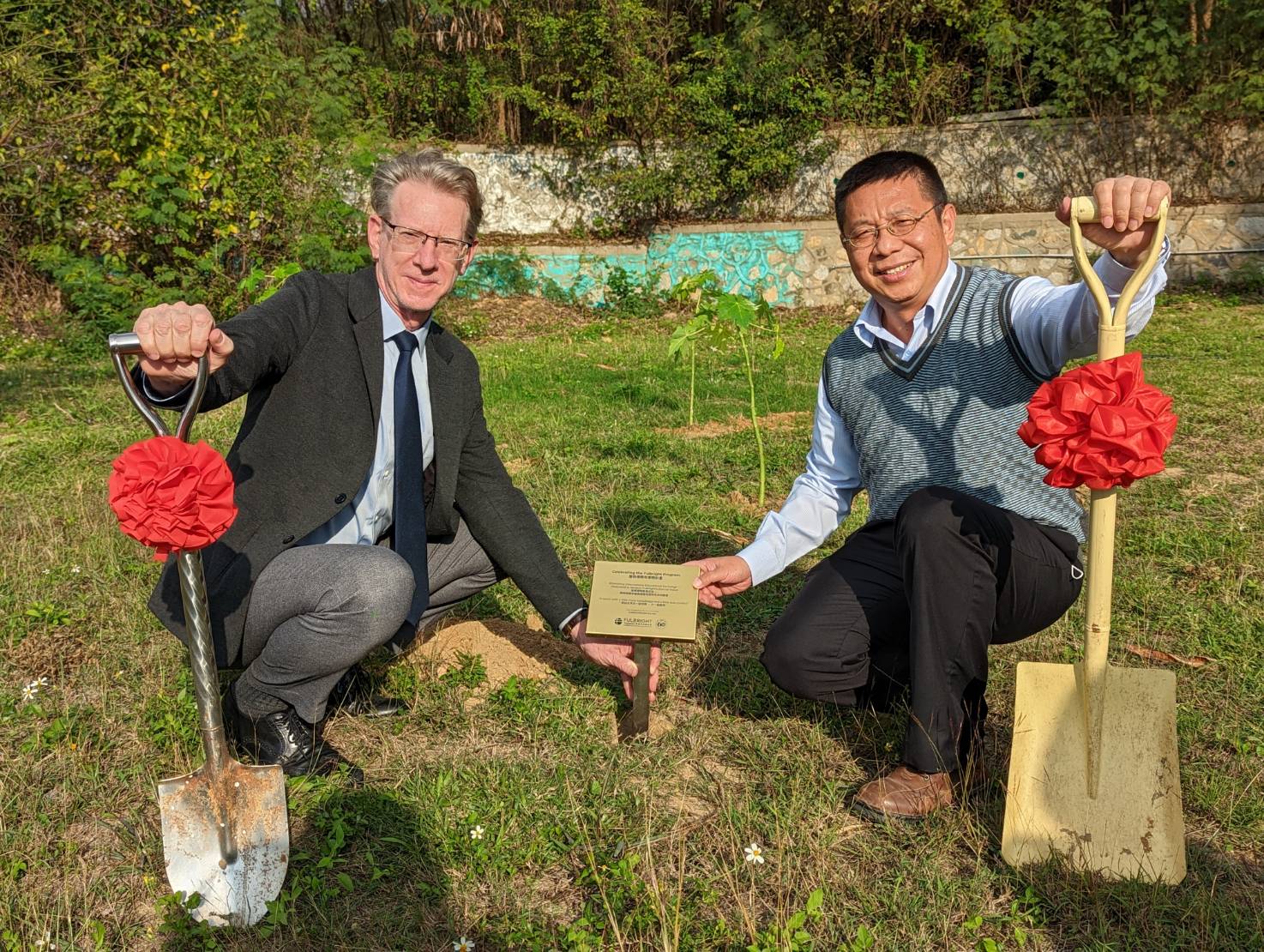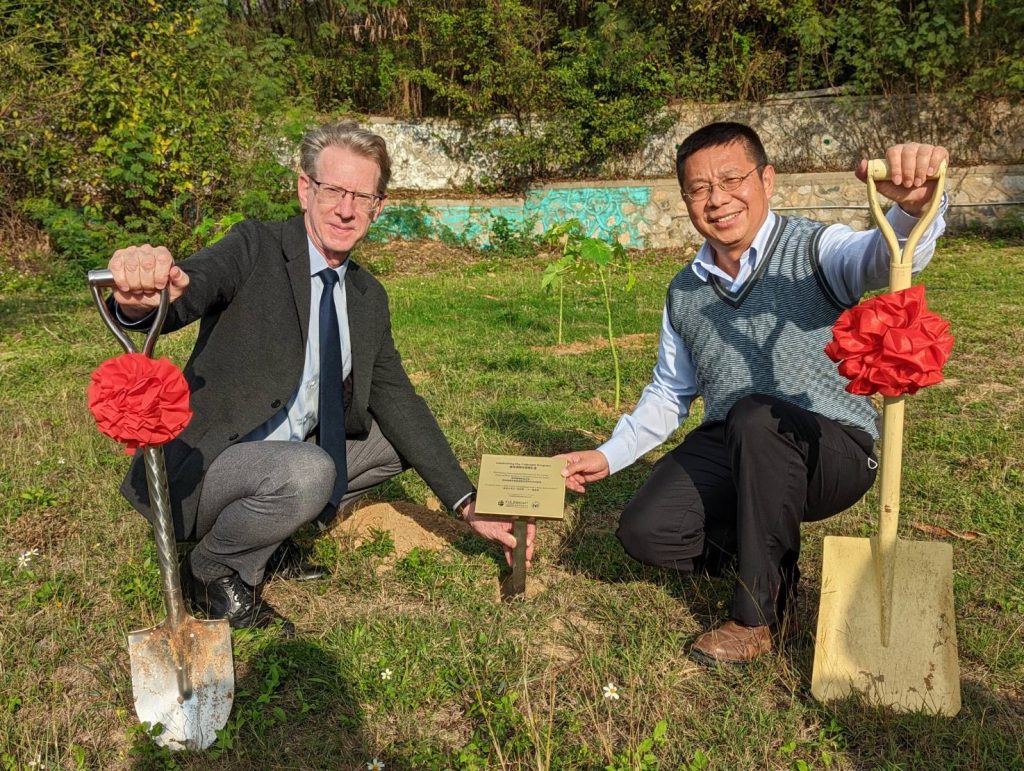 At the tree-planting ceremony today, we gathered honorable guests, including Dr. Shu Pin Nall, Professor of National Quemoy University, and Ann Peng, Fulbright Taiwan local English-teaching advisor. This is the second time for us to implement the tree-planting initiative between FSE and Jin-Hu Elementary School after 2017.
It is worth to mention that we planted three guava trees and three papaya trees today, which combines the idea of Agri-Food Education. We hope these trees of "hope" could inspire more local students on Sustainable Education.