As a classical Chinese poem goes, "People miss family and friends more than ever during the festive season."
To make excellent and distinguished Fulbright U.S. Grantees an unforgettable Thanksgiving in this Ihla Formosa, the Foundation for Scholarly Exchange, FSE (Fulbright Taiwan) hosted the 2021 annual Fulbright Thanksgiving Dinner in Taipei tonight.
FSE was thrilled to have Sandra Oudkirk, AIT Director and the Honorary Chair of the FSE Board, at our event. Director Oudkirk and Dr. Randall Nadeau, FSE Executive Director, especially participated in the Turkey Carving Ceremony this evening, sharing happiness and hope with nearly 400 U.S. Fulbrighters, Taiwan government representatives, as well as FSE's program partners together, with mouth-watering turkey and Thanksgiving dinner.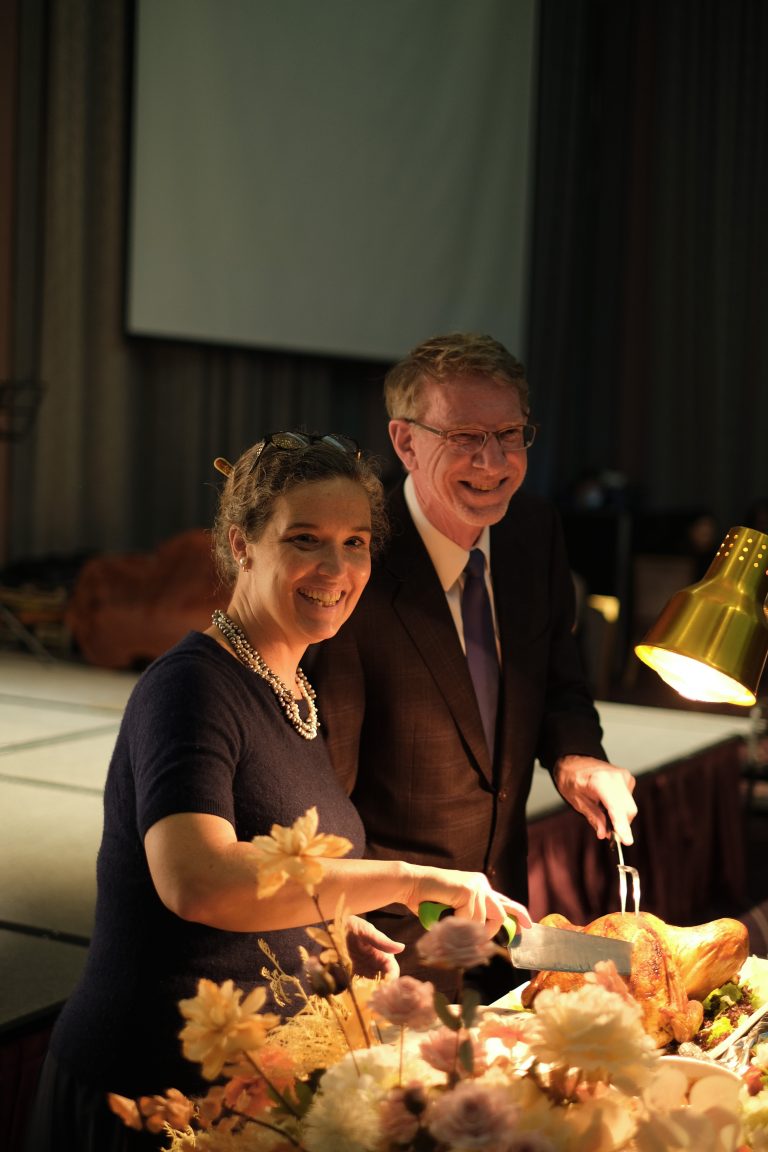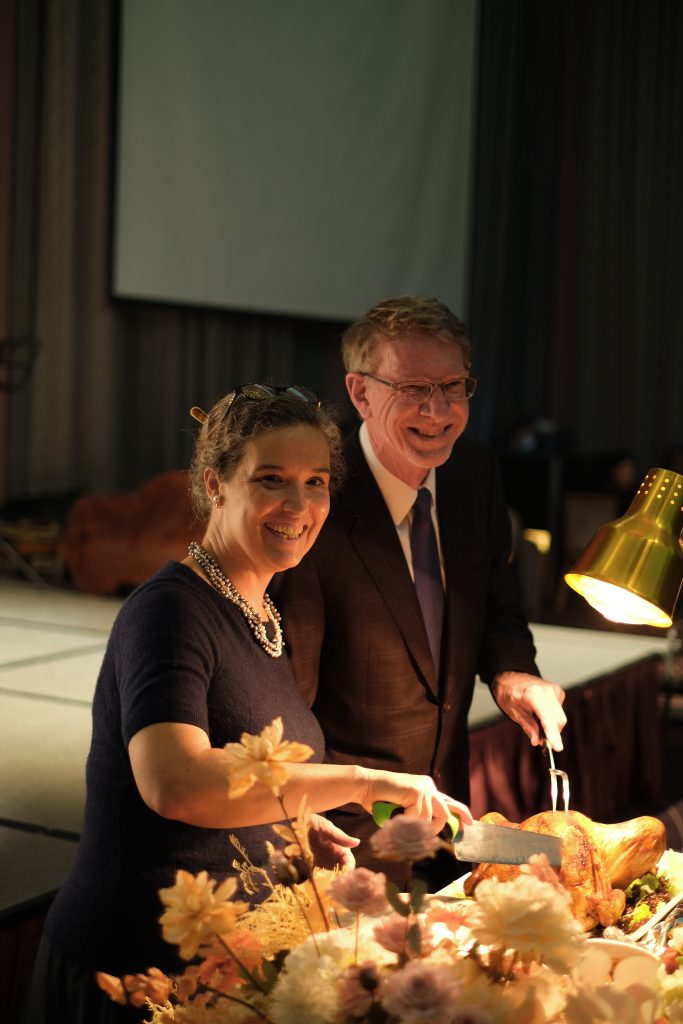 "This has been a difficult year. The pandemic disrupted our lives in many ways. Fulbrighters are individuals, with a diversity of interests, talents, and experiences – and not only individual diversity, but the diversity of gender and sexual orientation, race and ethnicity, geography and economic backgrounds. We are coming together in mutual respect and appreciation, sharing ourselves in our different ways through the Fulbright program. And this is what Thanksgiving should represent: bringing people together in mutual celebration of our differences and the gift of ourselves to one another," Dr. Randall Nadeau, FSE Executive Director perceptually said.
FSE is grateful for the long-lasting and solid supports of AIT, the Taiwan government, and program partners. We hope every friend of the Fulbright program can live a life with gratitude, and dreams will come true.