Fulbright Talks is a talk series that invites U.S. Fulbright Scholars and Fellows reflect on their Research & Teaching experiences and insights throughout their stay in Taiwan. 
Through the topic of "Nourished by Tea and Culture in Taiwan", Dr. Hong Jiang of the University of Hawaii at Manoa will share her insights gained from the field on the cultural geography of Taiwan's high-mountain tea (gaoshancha): How has the taste of the high-mountain tea been shaped, what are the processes involved that help transform the fresh tea leaves into a product of cultural taste? What are the implications of tea making for the relationship between nature and culture?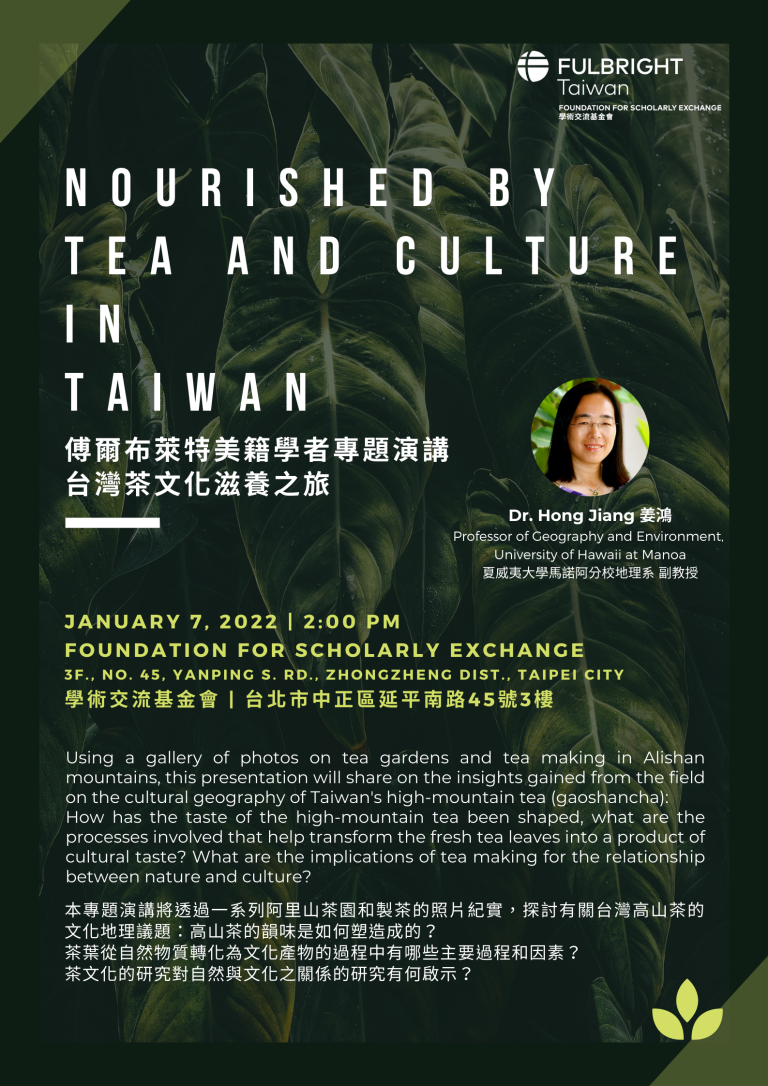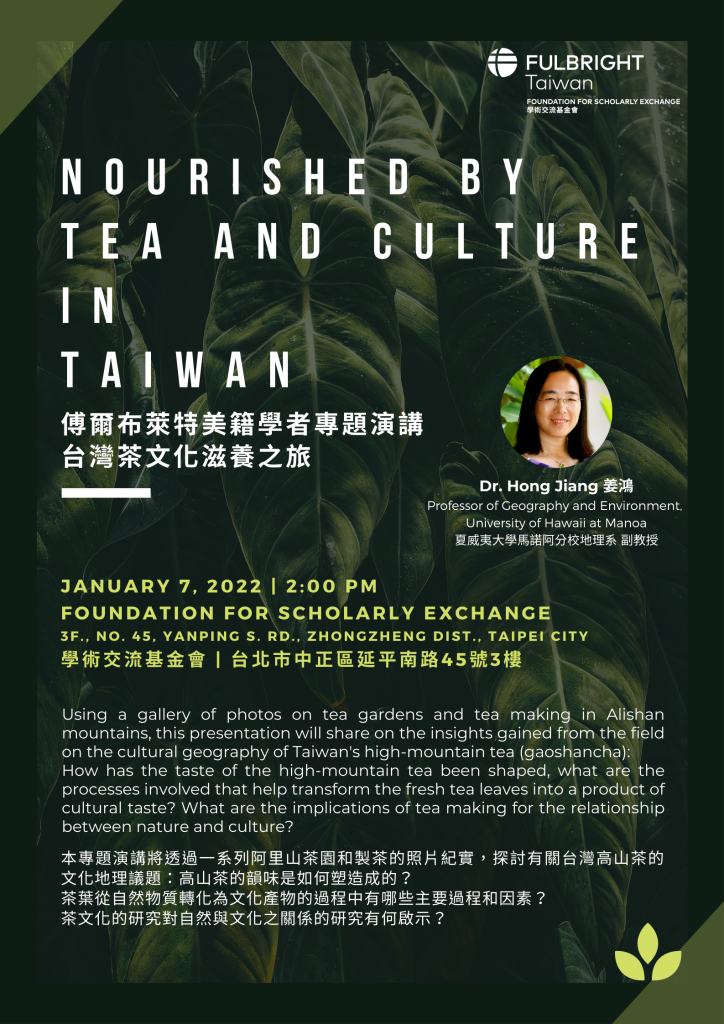 Event Date: Friday, January 7, 2022 
Time: 2:00 pm – 2:40 pm
Location: Lecture Hall, Foundation for Scholarly Exchange (3F., No. 45, Yanping S. Rd., Zhongzheng Dist., Taipei City)
This event will be conducted in English and is free and open to the public. If you would like to attend this talk, please RSVP no later than January 5, 2022. 
Registration Link: https://forms.gle/VgvwoCgJnBopdMJSA