The Foundation for Scholarly Exchange and National Cheng Kung University jointly planted a Taiwan Ebony (Diospyros Philippensis) at the historic Small West Gate (Xiao xi-men) on NCKU's campus. The ceremony not symbolized the mutual time-honored friendship between FSE and NCKU, but also served to introduce the launch of the "Fulbright-NCKU Mandarin-Taught Master's Degree Program Award in History." We believe this award's launch will be a solid platform for talent exchange between the shores.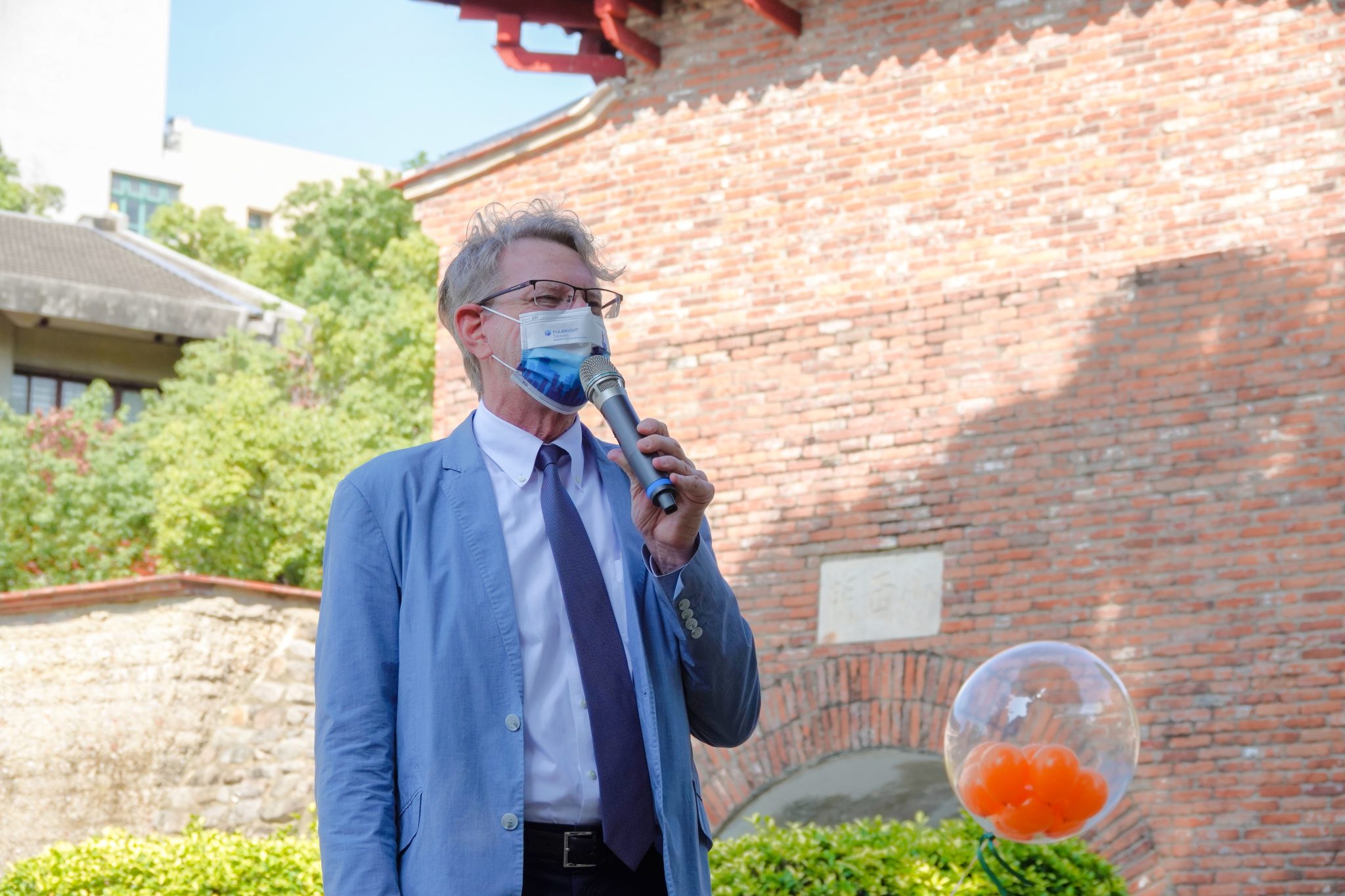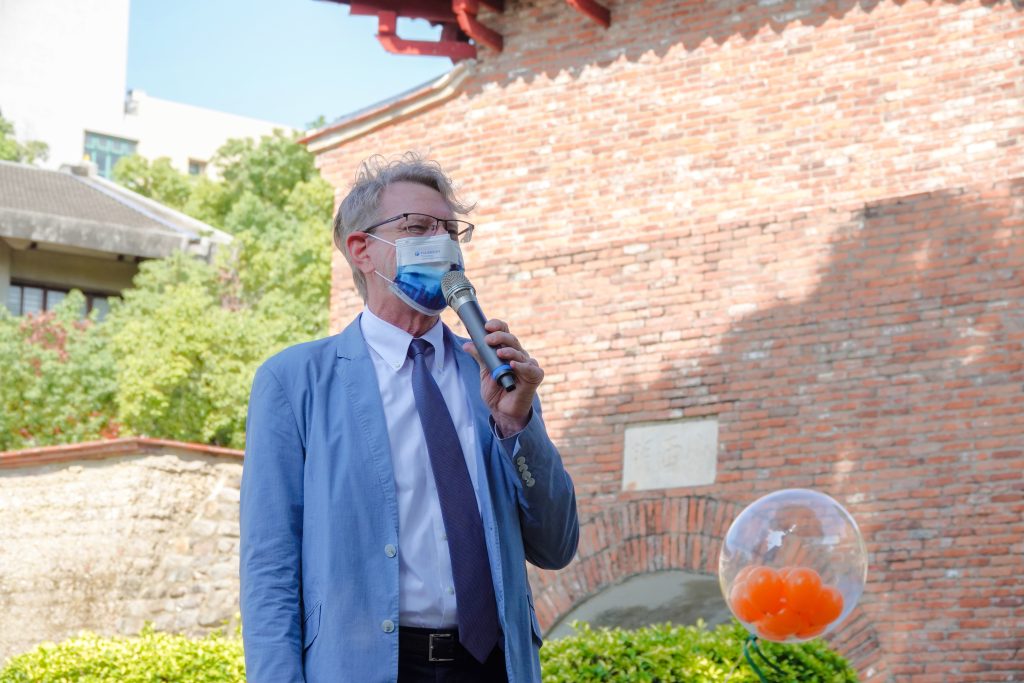 At the ceremony, Dr. Randall Nadeau, the FSE Executive Director, shared that "When I first came to Taiwan 40 years ago, I was in NCKU to see beautiful Banyan Trees, and today I am here again— I am very grateful to plant a tree, which symbolizes the friendship between Taiwan and the U.S., at NCKU." Nadeau remembered his semester teaching at NCKU in 2011.
"With the Foundation for Scholarly Exchange's efforts, up to 55 NCKU scholars have been supported to visit the U.S. through the Fulbright program, after the first NCKU Fulbright Scholar in 1959 and the first NCKU Fulbright Student in 1962," Dr. Su Fong-Chin, the Executive Vice President of National Cheng Kung University, recalled. In addition, FSE and NCKU also reached the "Consortium for Study Abroad in Taiwan" MOU, to encourage more American undergraduates to come to NCKU for one semester study of the Mandarin language and featured fields of learning.
The tree we jointly planted today is a "Taiwan Ebony (Diospyros Philippensis)." It blooms from March to May every year and bears fruit in September. The fruit is edible, and it is very friendly to the sustainable ecosystem of the campus. The Taiwan Ebony symbolizes "home" in the Amis tribe, and it is also one of the precious tree species at NCKU. We hope this "tree of friendship" will be a heart-warming icon as "home" at NCKU for future Fulbrighters.